Here is another serving from 'The Stash'.
I have never been one to covet the colour brown. I had a short-lived dalliance with brown when I was young and attending Brownies. I loved Brownies. Particularly discovering the existence of something called canned self saucing pudding on a camping trip but I digress.....
As a young child in the seventies brown was just always there. I kept away from it in my teens and twenties with a vigour. Now brown and I are making friends again. Have a looksie:
Some decorator weight fabric, found at the op shop, titled 'Mountain Flowers' that I'm aiming to use for a bag perhaps? Hmm, the colouring doesn't look too mountainish to me - more brown and dried and crunchy....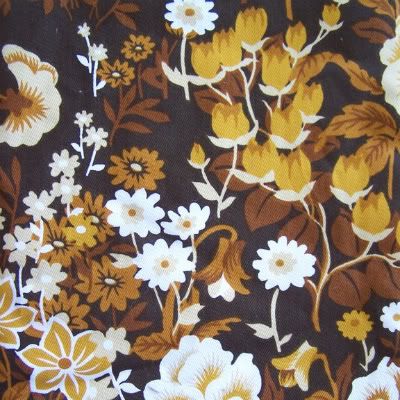 Next is some cute Robert Kaufman fabric:
And last is some uber cute Michael Miller fabric called Animal Crackers:
Brown is potentially making a comeback in the Silly Gilly camp. Maybe I'll even join the
Brown Owls
......
ETA - My apologies for poor quality of the top two photos. Bad evening light, child awake at 9pm, what more can I say? No excuses....... LOL