Well I was off to the op shop this morning. As if Xmas didn't bring enough little goodies my way, I thought I might just take ten minutes, childless!!, and see what little treasures there were at the local Salvos.
Look what was waiting for me! All apparently from the same owner, as they all have the name Susan written in the same handwriting on in the inside cover.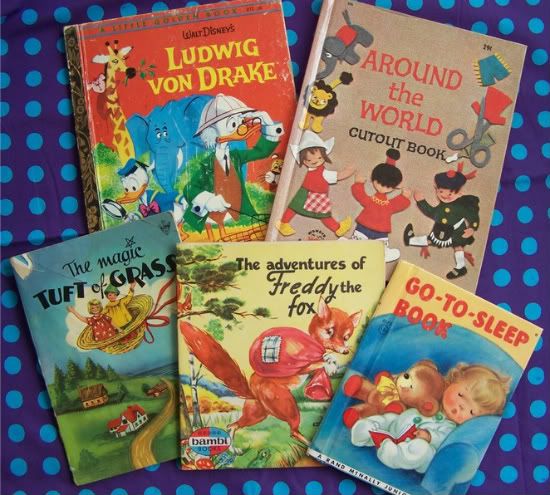 And the gorgeous book titled Around the World Cutout Book has some great illustrations in it which I think would look lovely in a cloth book for a little girl I know! If only I had one of those trees on which grows money and time......