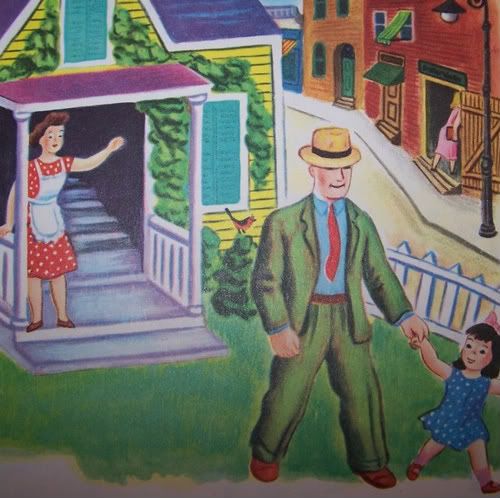 Congratulations to
sewfunky
and
Linda
!!!!!
These two girls have such fun and interesting blogs, sewfunky even has four blogs going at the one time! I'm impressed, I can only think of witty things to say for one blog, let alone four...
Everyone, your comments made me absolutely cack myself. I've been telling all and sundry about all the great comments, mostly to quizzical looks..... hmmm... methinks those people don't read blogs....
Gals, flick me via email your snail mail addresses and I will pop in the mail six Little Golden Books to each of you.
I've been dreaming of a crafty getaway lately but unfortunately it's not in the budget right now. But I'm happy to share the crafty getaway goodness with you all. Jodie from
Quilt Fabric Delights
is hosting
Inspired Stitches
next year here in South Australia. You will get to meet and work with Rosalie Quinlan, Leanne Beasley of Leanne's House, Melanie Hurlston of Melly & Me, and Janelle Wind, all very talented crafters in their own right.
And I've been drooling and sighing and wishing and dreaming about
Sooz's
getaway
from which she recently returned. Ah, is it bad form to invite yourself to other people's crafty weekends........?