Inspired by my lovely friend (oooh, I hope I can call her that!)
Lara
with her always entertaining
Vintage Crochet Fridays
, I've decided to start my own weekly sharing session of vintage advertisements from my collection.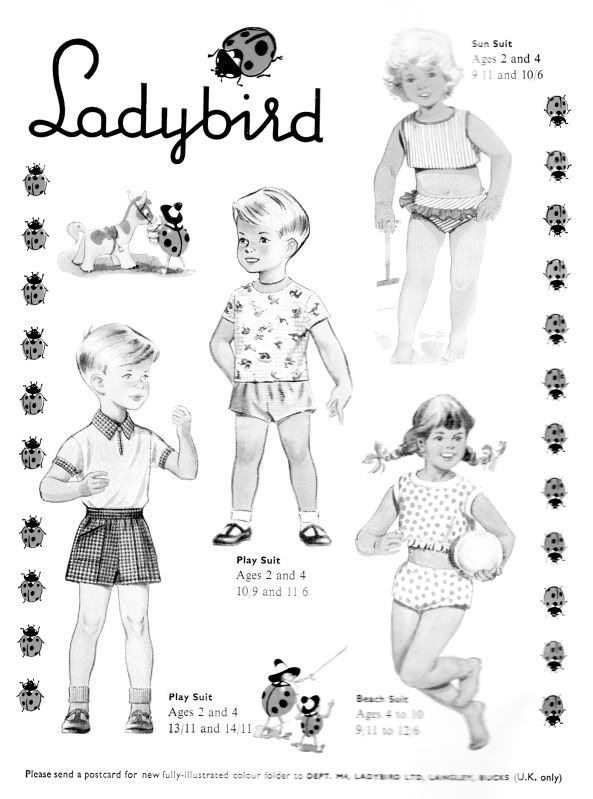 source: Mother magazine - May 1964
Aren't the little ladybugs around the border just so cute!? Love the sun suit at the top.

source: Women's Weekly - Dressmaking by Lucille Rivers (you've seen Lucille before...)
Is that Grandma or mum making that teen's dress? Either way, she's a pretty sophisticated and hip sewer. You might recognise this brand of zipper if you purchase zips from the op shop, like I do. Brand new zips in perfect order for 20c? Yes please!
More vintage advertisements next Friday.