you had better hope you come across this little house.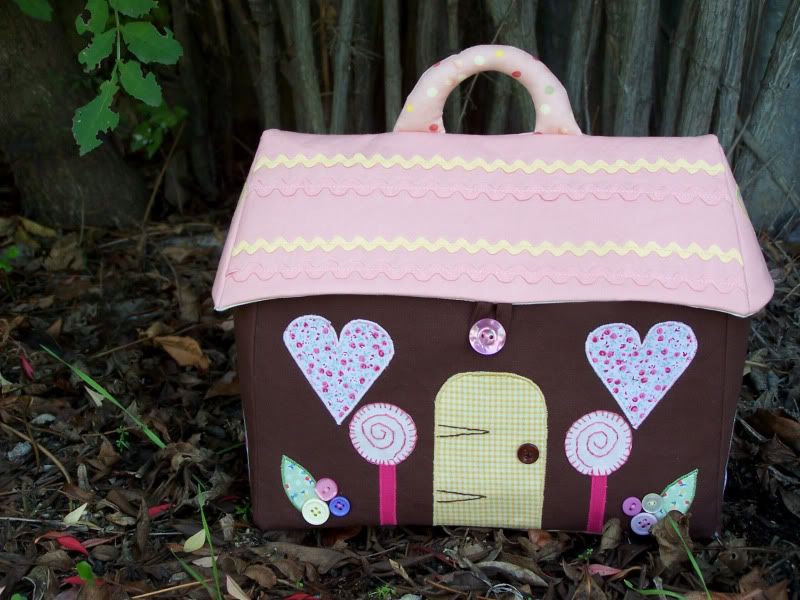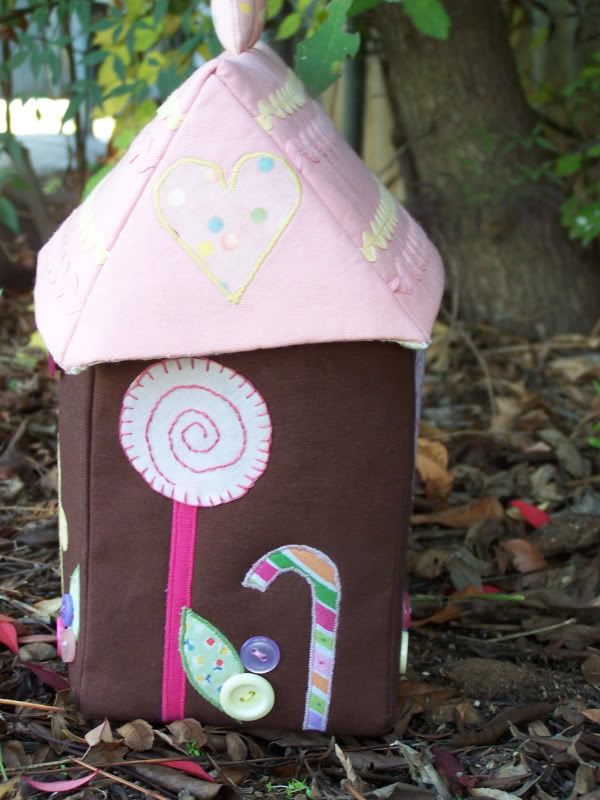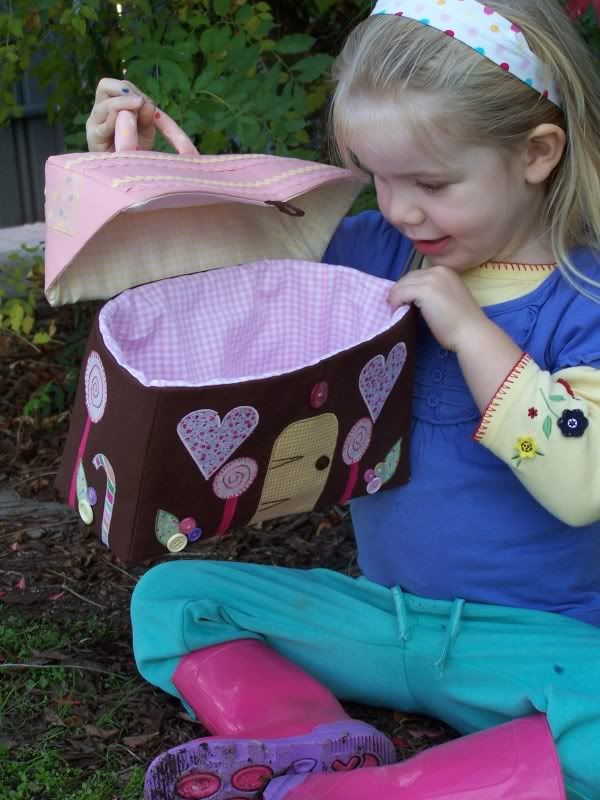 Made from gingerbread, lollipops, cupcakes and candy flowers, this little house should provide more than enough sustenance until your rescuers arrive!
Featuring a little roof which can be easily removed by young fingers, this little gingerbread house is for imaginative play, carrying precious treasures or even storing secret messages!
I am over the moon that my secret project is now finished. Thanks go to Mr Silly Gilly for some initial ideas and Ms Ric-Rac for your help along the way.
So what do you think? Is this something you could see yourself making? Do you think your kidlets would play with it?
Edited to add:
Okay so perhaps this is my roundabout way of saying..... here is a new design I have created that I am thinking of releasing as a pattern. What do you think? Should I go ahead and write it up???