A very early progress pic of the
Rainbow Dress
I'm currently knitting for my daughter. The yarn I'm using is Gradient Dyed Four Bags Full Merino. As a rainbow fan, I'm in love with how the colours are so gradually changing as I work. Hopefully I can make some speedier progress on it. I'm a slower knitter than I am a crocheter. Maybe she'll be able to wear it before she's 16....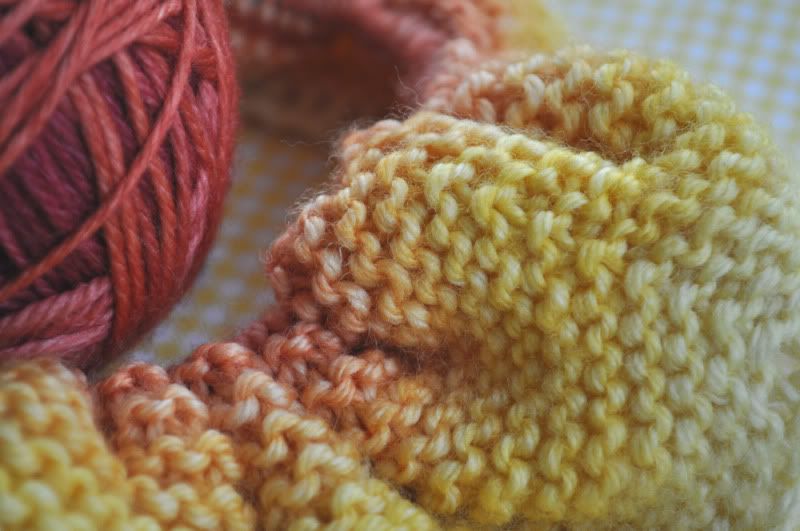 And just wanted to share with you a sweet corner of my studio from this afternoon. My favourite winter flowers, Paperwhites (Narcissus) and my favourite little donkey friend for the corner. The perfume is so strong from these flowers. They always make me smile.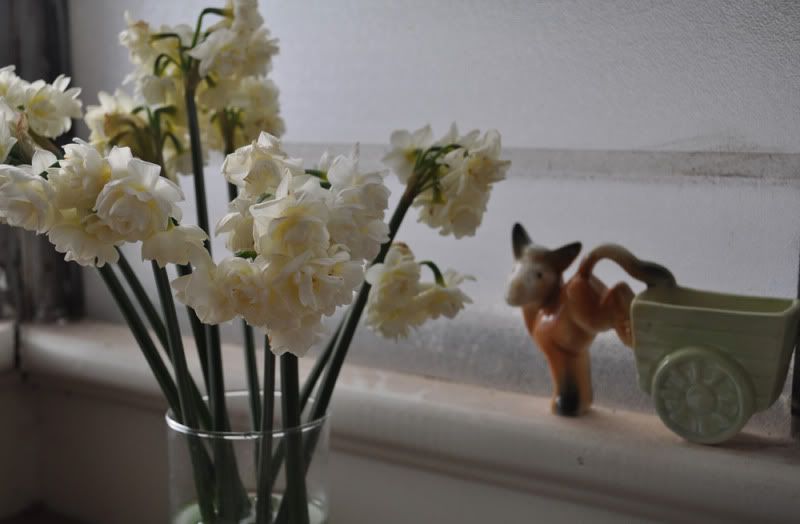 Have a happy week everyone! May there be many sunshiny winter days for you this week.