It's been a week of upheaval in the Silly Gilly house with the creative mind, aka me, thinking it would be a grand idea to take out a defunct fireplace in the main bedroom. The aim of which was to create more space for a new bedroom suite which didn't fit unless we removed the fireplace.
Simpler to buy a smaller bedroom suite? Well yes, but why take the easy road???!! Photos might better express the craziness that is our room this week. Sorry... forgot to take a before photo!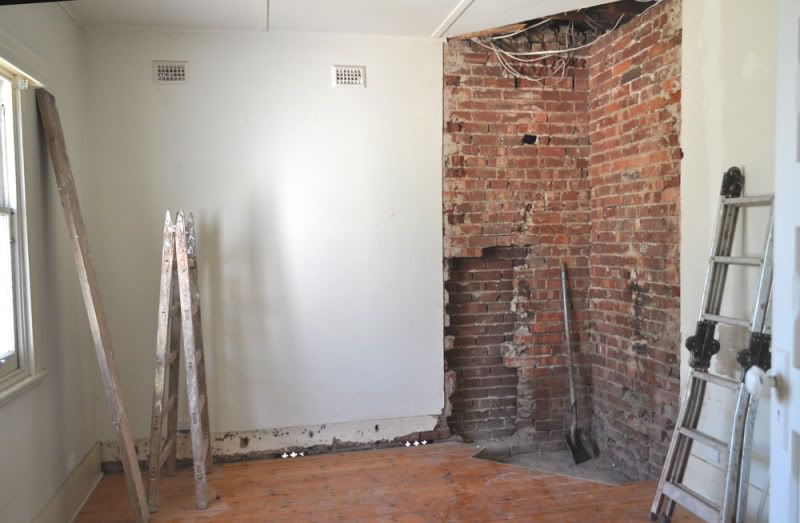 during....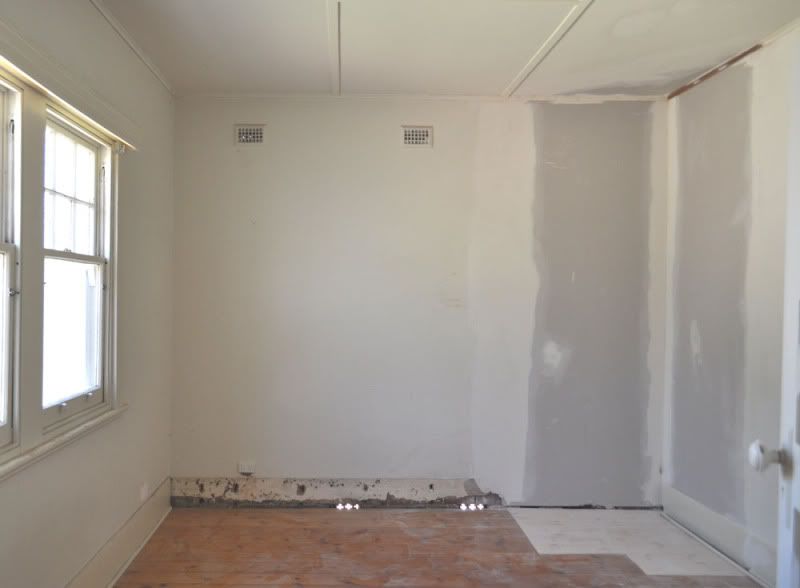 after!

And whilst the room is empty and needing a good old clean, why not decide to install a built in robe? That way we get to sleep on the mattress on the lounge room floor for even longer! You would think that we might have arranged that prior to the room being worked upon but alas, alack no... The room feels bigger now and once the walls are painted and floor polished, you wouldn't be able to guess a dodgy, quite ugly 1940's fireplace ever resided in that room.
The hole-y feeling must have permeated the house as whilst making a smock this week I got a little carried away with the overlocker and zoomed past the finishing line, cutting right into the shoulder! The poor rabbit has lost his head! An embellishment is underway but I feel a shoulder is a bit of an odd spot for a flower though!