I've well and truly sailed past 200 posts now, this being my 223rd post. So how about a giveaway!? It's been a long time since my last. The last few weeks has found me up to my ears in vintage patterns, sorting my collection out. I have found one that might be of use to those of you out there that like to sew for your daughters.
The pattern is Style 1638 Girls' Dress or Top and Trousers - Size 7.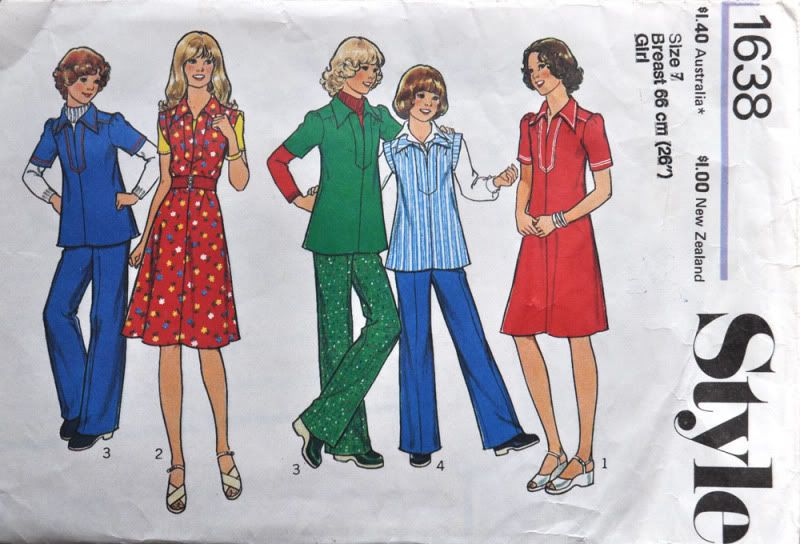 Printed in 1976, this pattern is a very groovy one. I particularly like the red floral dress on the left!

If you would like this pattern, then all you need to do is mention the giveaway and provide a link back to here on your blog and let me know you've done so in the comments below. That simple! I'm happy to post anywhere!! I will draw the winner 8pm Adelaide time next Monday night.