I've been inspired by the lurvely
Curlypops
and
Mikes
to show off my stash. My fabric stash that is.
It's a very important little collection of mine.
Sometimes it bamboozles me.
Sometimes it embarrasses me.
Sometimes I like sorting it all out and getting inspired.
But most of all I like using it to create all sorts of delicious things. So here goes!
First off we have the top shelf - home of retro prints, 40's styles, black and whites, and some misplaced stripes.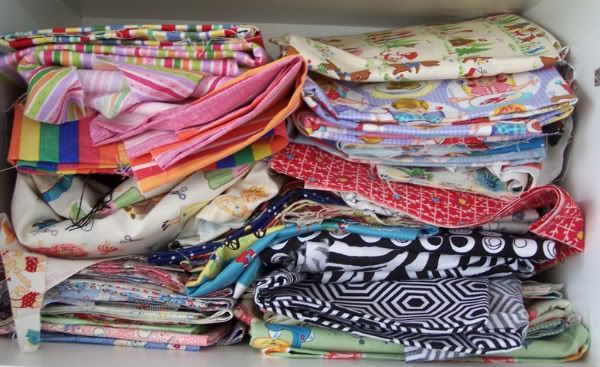 Next shelf down, we have fruits and florals, kids prints, and spots.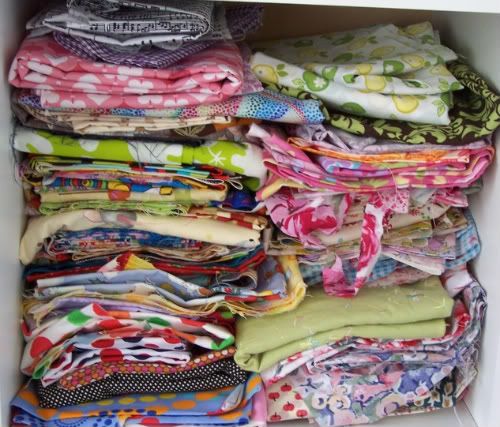 Next shelf down we have plains and ginghams. Now why are there spots down there.....?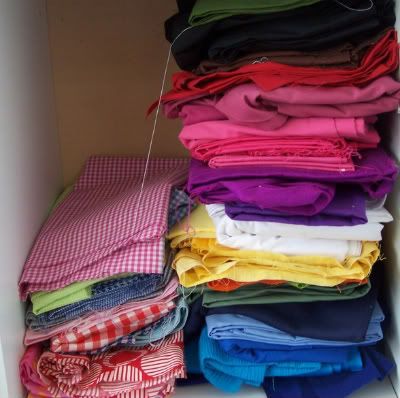 And last shelf, the bottom, displays a bit of bottom shelf neglect. Least used fabrics and a bit of a mish-mash... Vintage and new flannel, wool felt, half finished quilt, tops waiting for upcycling...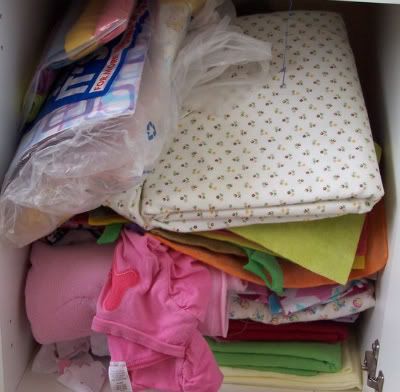 Oh and there's this of course.... this last pic is my scraps bag, I just can't bear to part with even the littlest pieces sometimes!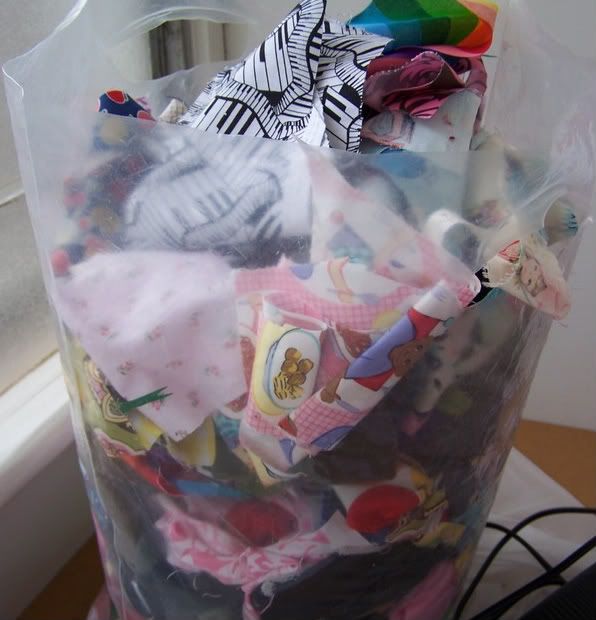 I'd love to embrace one of those fabric folding systems where you fold each piece of fabric round a piece of card so that they all look noice and the same size when folded. But what the heck do you do with all the odd shaped used pieces that just won't cooperate?? LOL
Ah, enough of my stash. I love it. It loves me. Until I start cutting it! Thanks Curlypops and Mike for this great topic. :)