I'm trying out some new layout styles with my blog, courtesy of a fantastic tutorial by Megan at
My Everyday Chaos
. She has a tutorial on how to change the size of your photos in blogger. It's such an easy to follow tute, and I'm enjoying the playing around.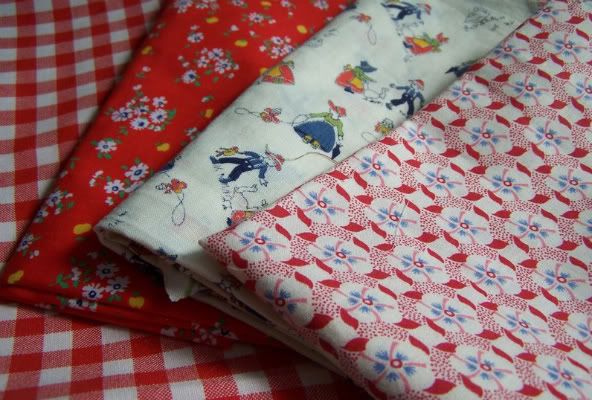 Above is a photo of some delicious fabrics I found at a garage sale this weekend. Left to right, some lovely heavy weight gingham, fantastically bright red floral which I think I'll use for a girls summer hat for the store, a light weight, slightly open weave fabric with a 40's style print of children playing and lastly, another fabulous 40's style print. Both the last two seem destined for skirts or summer tops.
And I was hideously decadent Friday night and kept working on
my new apron
.
Yes it is All. For. Me. Call me indulgent, selfish, plain outright crazy, but it's nice once in a while, when you sew for your business, to go silly and sew something that you will wear yourself. Have a sneaky look at how it's coming along...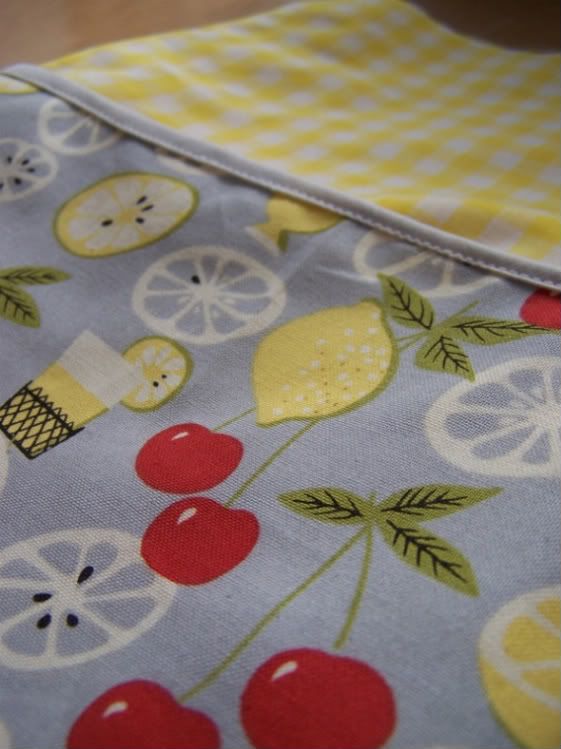 The fabric I have used is by Anna Griffin and is called Elsie's Kitchen Pattern #24570. I loved the 50's look fabric as soon as I laid eyes on it. It definitely came under the category of impulse buy but I'm still smitten so I think that's ok! Paired with some nice cheap, reliable gingham from Spotlight and some vintage bias binding, it's coming together nicely. More photos soon!