I've been putting a few vintage/retro things up for sale on Ebay lately and thought I might share them here so that my loyal readers might get the heads up on some bargains!
Firstly a gorgeous Holly Hobbie authentic single sheet from the 1970's. In fantastic condition too! I loved this version of Holly Hobbie, with the blue hat. I had a dressing table set with her on it when I was little. Want to have a look? Click
here
.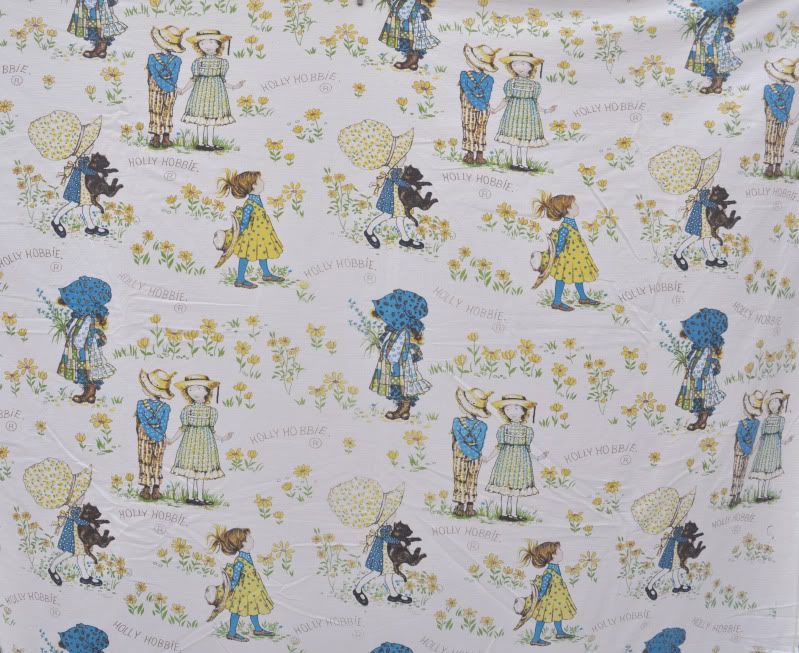 And secondly a groovy Smurf sheet. I can't date this sheet but I'm thinking seventies or eighties. Considering the Smurfs were created in the 1950's it's hard to tell. But this sheet is also in outstanding condition and up for sale. Want to see this one? Click
here
.
Both of these sheets are perfectly suited to use for a myriad of crafty purposes or even, shock, horror, use them as bed sheets!!!