I know it is only physically possible to use one sewing machine at any one time, but a girl should have a good few sewing machines in her collection shouldn't she? I already own three....
Yesterday morning's garage sale jaunt turned up a sewing machine of a make I had not heard of before. Necchi. Italian made, this beauty just begged me to bring her home. How could I say no? Made in the fifties, this Necchi Automatic Supernova (what a name!) is one very heavy machine and is in pristine condition. She comes with an amazing accessory box with many feet and attachments and a set of cams to enable you to stitch
270
different decorative stitches.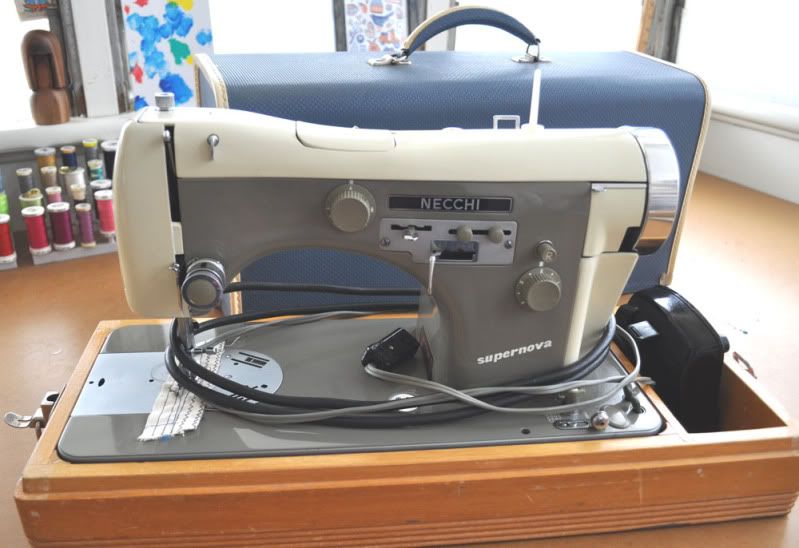 The amazing lid on the accessory box has a selector dial incorporated into the lid, and shows you which cams to select and the different settings to choose on the machine, just with a quick turn of the dial. I've never seen anything like it.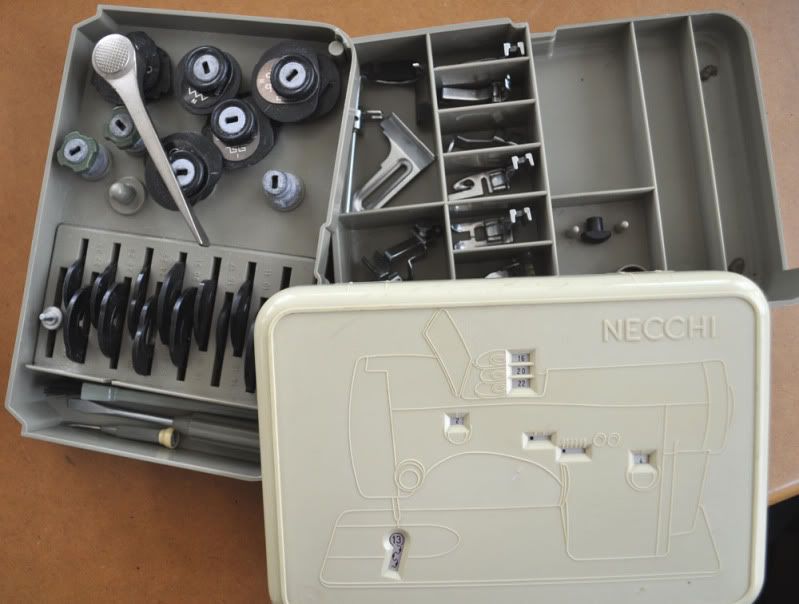 At the bargain basement price of $20 I feel that this is a machine that will live in the studio for some time. Below are some snaps from the three handbooks that come with this gem. Gorgeous fifties illustrations. Just my thang!