Hiding away where no-one has seen!!
This week I've committed myself to hard labour in the sewing studio, getting ready for this Sunday's Prospect Fashion, Food and Wine Affair. I've been cranking out the summer hats and smocks, which are seeming to be popular at this time of year.
Here's a little peek at what's on my desk this morning.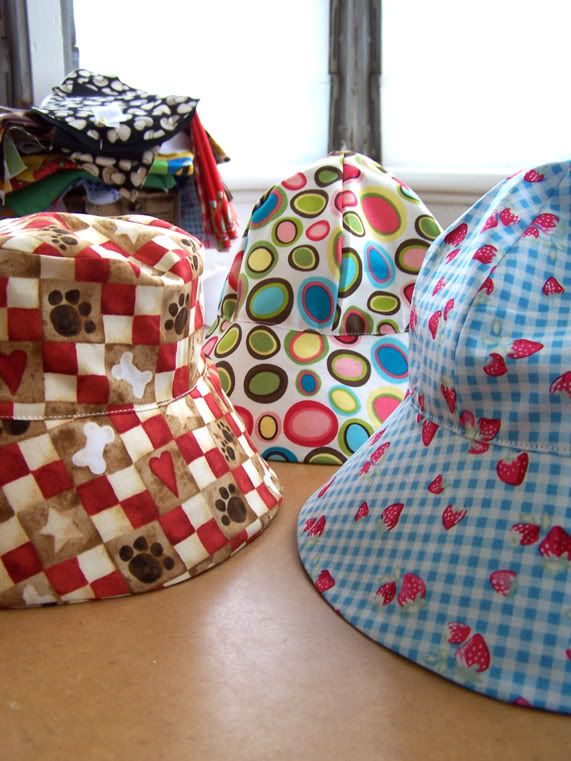 Some finished and unfinished hats for little boys and girls. In the background, more hats and art smocks cut out and ready to roll.
I've also had the decadent delight of working all alone, that is, without any little 2 year old helper. My wonderful MIL has had her since yesterday afternoon and I have had the delicious taste of what life might be like when she is off to school in a few years. I have been able to focus all day so far on just sewing! No snack preparation, no pushing on the swing, no cleaning up messes. It's been bliss but golly me.... I Miss Her. There's been no-one to grab what I'm working on and run to the other end of the house, giggling all the way! I tried to do it by myself but it just didn't seem the same.
If you're in Adelaide on Sunday and near Prospect, come on by and say hello to my friend Kate and I at the market!