We had a bit of a fashion shoot today with the fabulously creative Kate of
Red Ted
children's wear.
Kate works from home and creates original handmade and individual pieces of very wearable clothing for children. Sizes range from size 0 - size 4 and include items such as gauchos, pants, skirts, pinnies, jersey pants and scarves. No frills or flounces here, straight forward, funky and fun items of clothing.
Here are some pics of the gorgeous items Kate has for sale on her
new website
.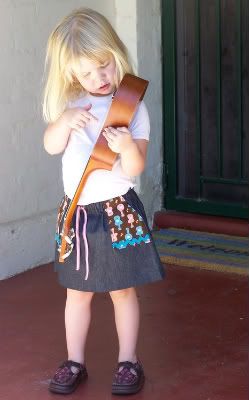 1. Dolly Skirt - Size 3
2. Bright Spark Gaucho Pants - Size 1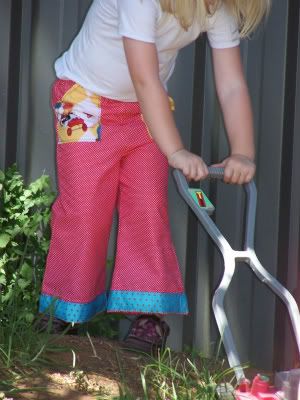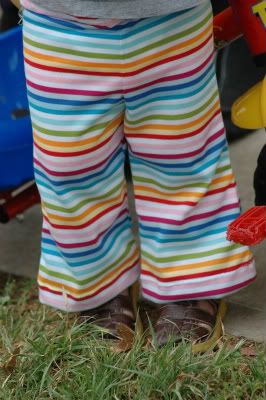 3. Hop Dick and Jane Pants - Size 3
4. Jelly Baby Jerseys - Size 0
Now I just need to find someone silly enough to make me a pair of those pink pants with the blue trim or the rainbow ones. They are so cute!!