Wow, what an amazing and fun day I had today!
Today I had the chance to sell my wares at the Prospect Food, Fashion and Wine Affair today. I shared a stall with my neighbour and friend
Kate, of red ted
, who is a work at home mum like myself making funky and unique children's clothing. I thought I'd share a couple of pics of the stall and our things on display.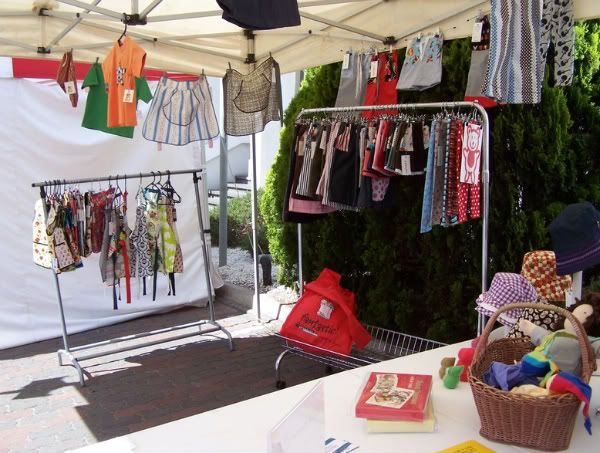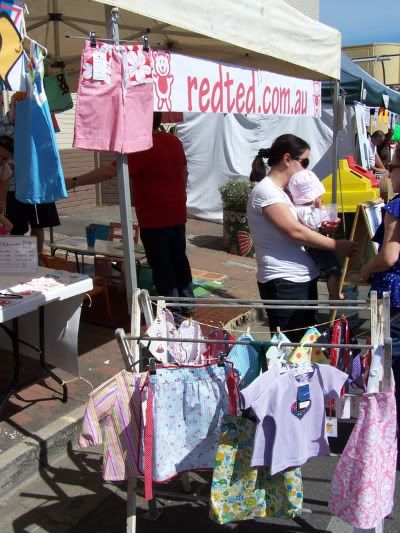 If the stall looks a little bare, it's because I took the photo at the end of the day after so many people had visited! Kate makes gorgeous clothing for children to size 4 such as skirts, pants, appliqued singlets and more. It was such a hit today that Kate and I are going to head to
Fullarton Plant and Craft Market
next weekend to see how we go there!
What blew me away though was having the opportunity to meet my customers face to face and overhearing their enthusiasm when looking through my products. It was a definite motivator and a great opportunity to get some direct customer feedback.
And to top off a wonderful day, I'm sitting typing and watching a glorious hot pink/orange sunset unfold. Life is good. Be happy all.