I recently announced the opening of my new online fabric store
Sew Vintage
. To celebrate I offered free fabric to anyone who commented on which was their favourite print from the store.
We held an official draw here at Silly Gilly with our gorgeous game show girl in her new chefs hat (more on that later).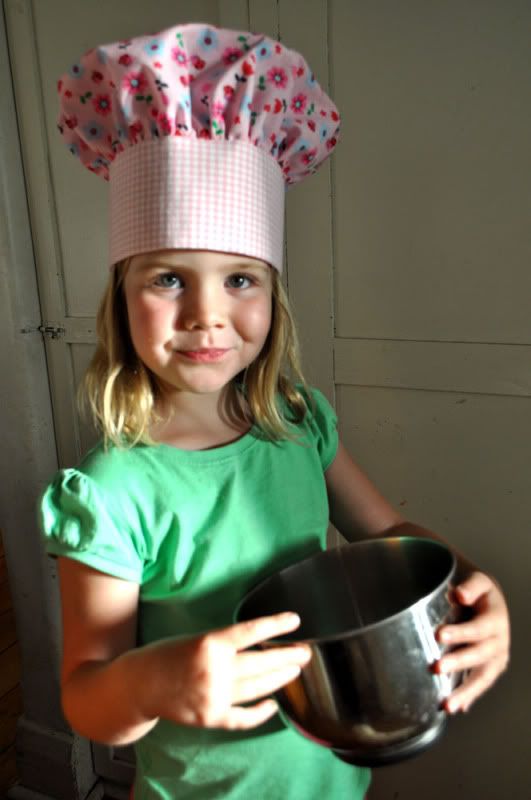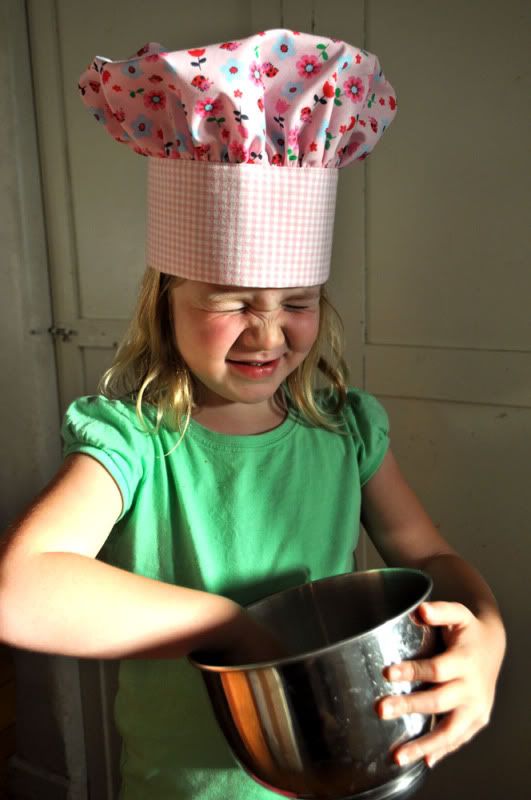 Congratulations Diana, please email me with your snail mail address and I will pop some Transit fabric in the mail for you!!
As for the dashing chef hat my game show girl is sporting above, this week I received an order to make 6 chef hats and aprons for a local business. It was super fun making these and poppet got one too when I did the test run of the new pattern. Here's the hats waiting to be delivered today.
More fabric arriving from the US today. Lots of new retro children's prints to be popped in the store tonight! How exciting!