I've been busy immersed in life and loss and love this last week. Managed to fit craft in amongst the lot too.
Skirt made
with Bali fabric finished, albeit not ironed, but loved completely by the poppet.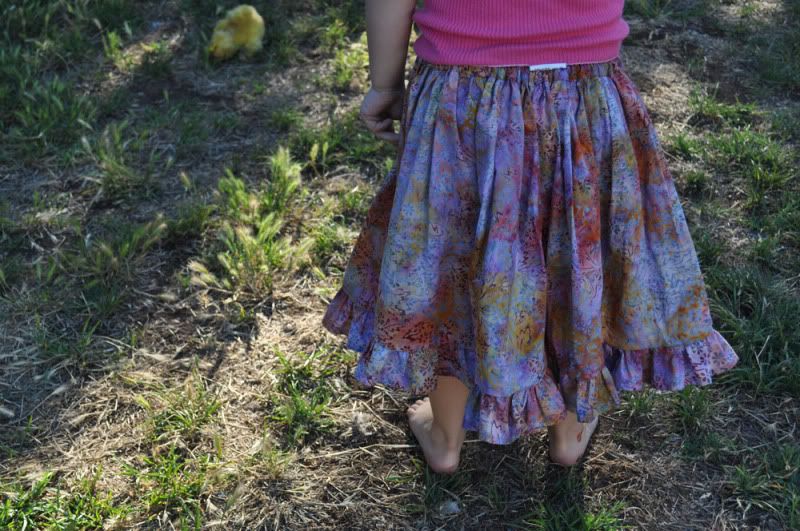 Dress made for poppet's baby, who is enjoying a renewed sense of life this week as poppet has reached the age of playing mummy with her baby. Until now baby has been an on again, off again toy but now she is a permanent fixture by poppet's side. I used a pattern from a book titled
Dolls Clothes
and was able to finish it in an hour. The fabric is a lovely 40's repro from Spotlight teamed with thrifted ric-rac and bias trim. There are now requests for nappies, nighties, handbags.... baby is going to be better dressed than me!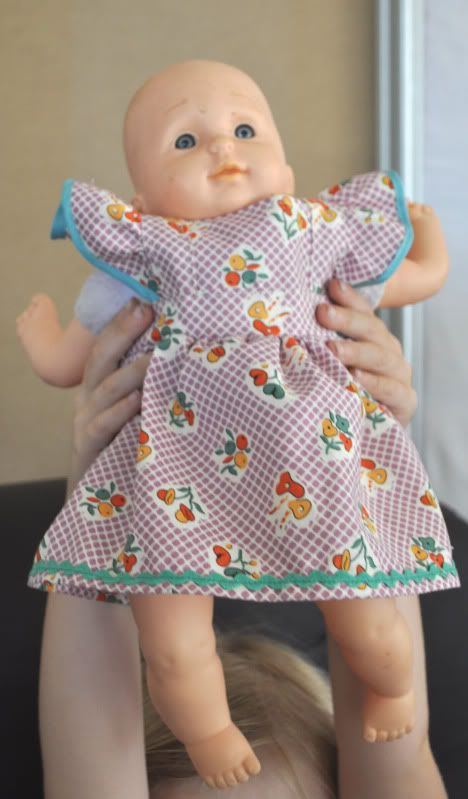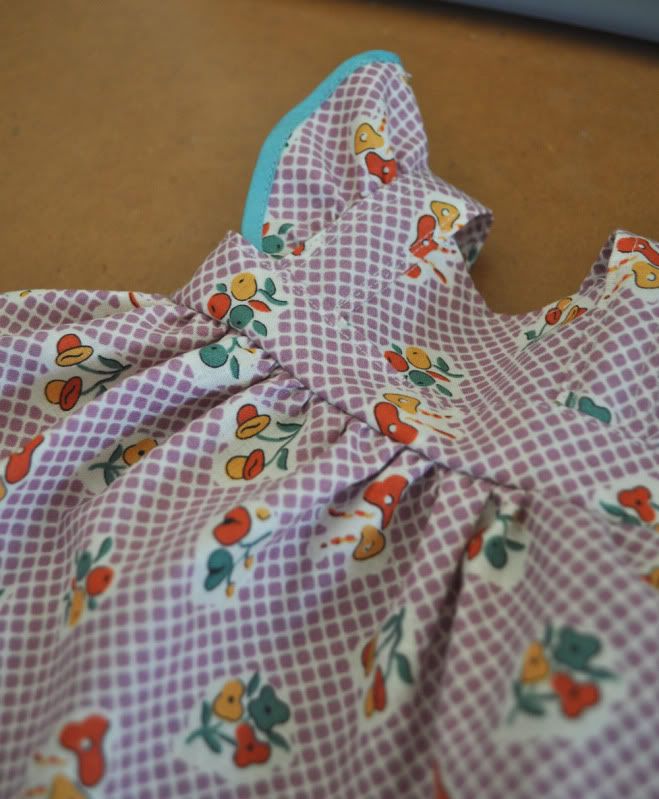 Spritz biscuits made for spur of the moment Sunday afternoon nibbling. I loved just a few too many.... I made them using my vintage Sawa 2000 cookie press and it's amazing how quickly you can press out a tray full of festive fancies!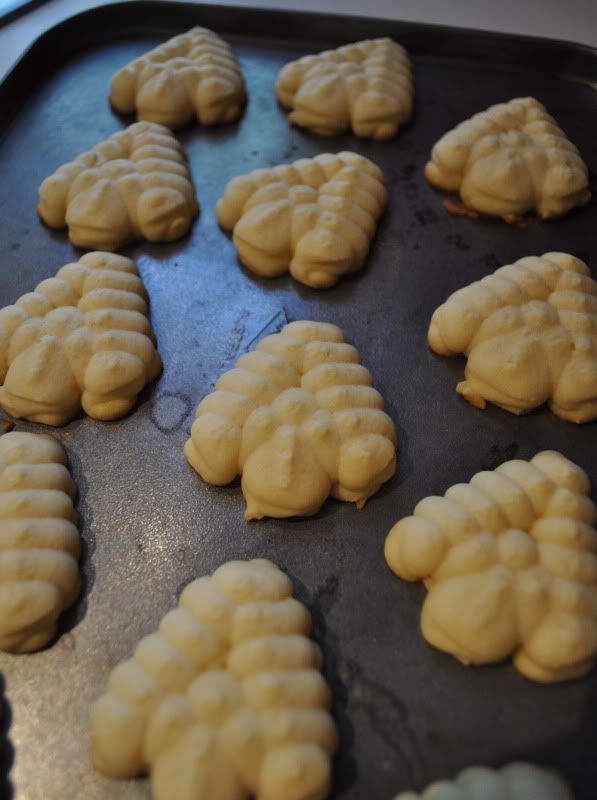 In love with my first ever finished
crochet project
. I started on this project whilst over in Sydney recuperating from my first egg pick up as part of my egg donor process. I'm really super happy with the result and would highly recommend the pattern as an achievable pattern for a beginner crocheter. Although next time I'll match the thread used for stitching the frame to the lining fabric!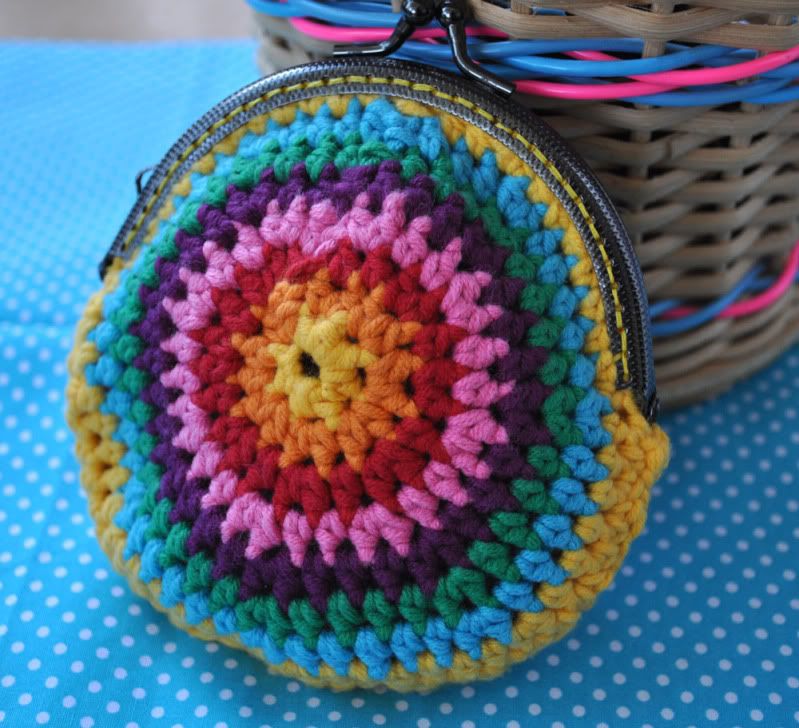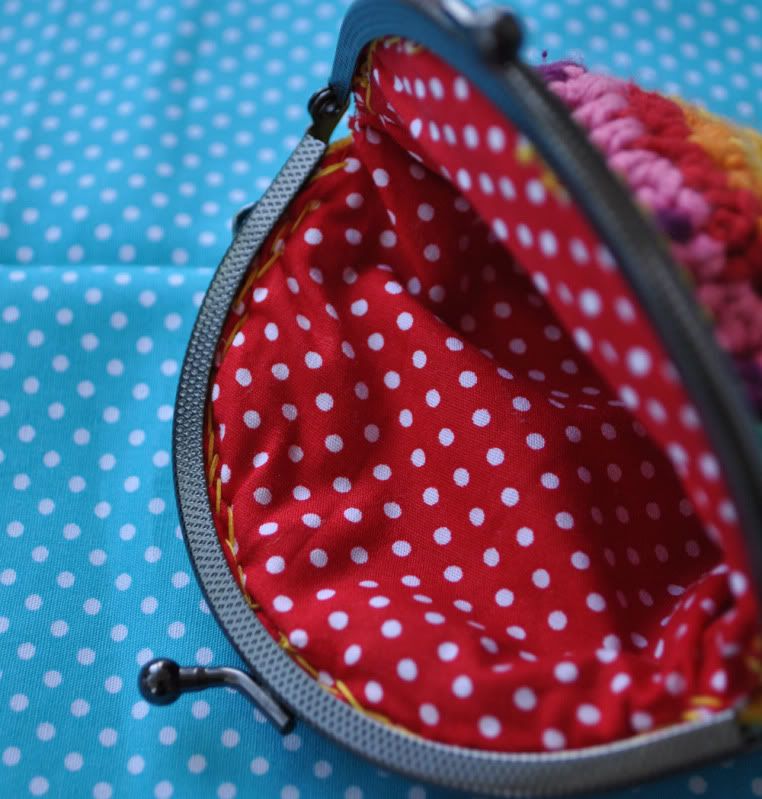 Loss of a one in four chance this week as my egg recipient discovered this month is not their month. Dang. My question this week, at a time when the focus is on giving, receiving and consumerism.... is why couldn't one opportunity for a gal like me who wanted to give a gift to a lovely couple like them work? I just wanted to give a gift and have it be successful. Hopefully I have given them a gift of hope. Hope that there is a backup plan, called Gillian, and that if they want to go again, I'm their gal. Hope that there are people out there who are willing to do something completely for the only reason that it would change another person's world. Maybe next time....