A couple of months ago I spied what I think to be one of my most loveliest op shops finds of the year. A beautiful 1950's or 1960's little girl's dress in near perfect condition. No fading, no rips or marks. A beautiful crisp cotton dress hand made by some loving mother or grandmother over 50 years ago. I thought it might be too big but trying it on this weekend, we found that this gorgeous dress fits perfectly. It's going to be the special Xmas day dress and to give it that authentic 1950's look, we've popped the poppet's mummy-made tutu underneath for that full skirted appeal. I think the dress looks much better foofed out like that and the little girls skirts were made to wear with a petticoat in those days.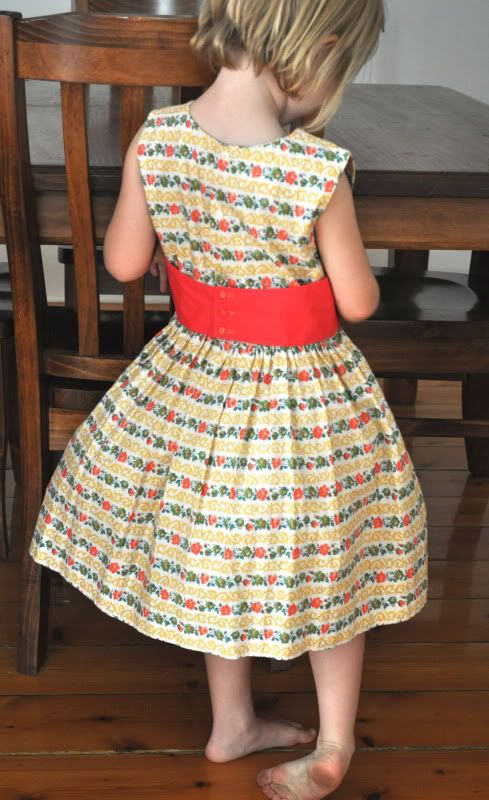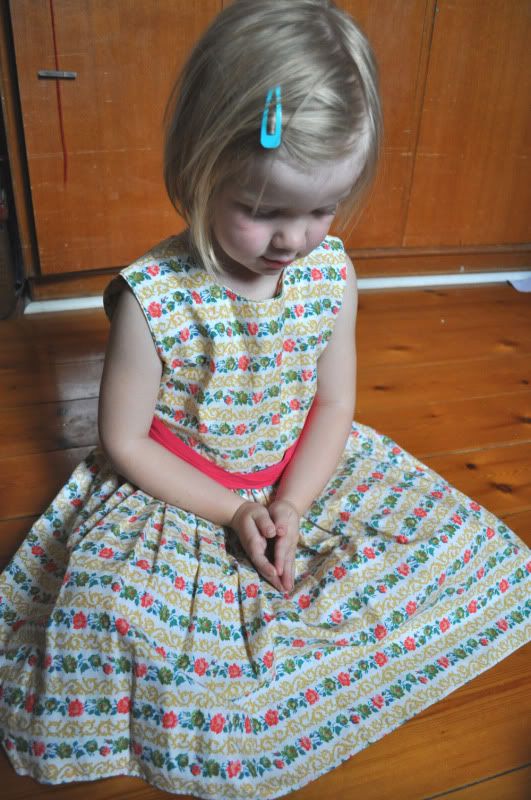 Now that my markets are finished for the year, I'm on a mission to make the poppet some skirts and dresses as she's growing faster than a beanstalk! I picked up some coordinating apple and worm fabrics from Spotlight and whipped up this number Friday night with the help of
this tutorial
. Such an easy pattern and completed in 2 hours. Never mind the poppet's sullen look... she was cracking up laughing two seconds later! I also whipped up another skirt in lovely fabric from Bali and once it's ironed, I'll snap some photos.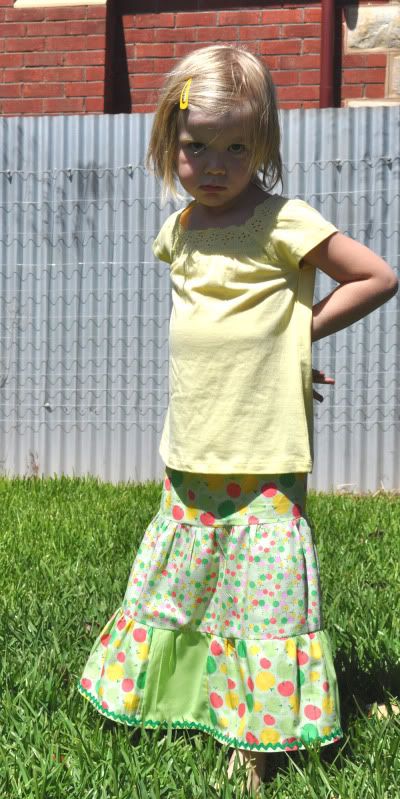 Saturday morning found me finishing the Xmas gift shopping and I spied these little beauties going out at clearance for $1.50 each!! They are destined for a little crochet coin purse in rainbow stripes. I'm taking them with me to Sydney next week so hopefully I will have some progress to show when I'm back.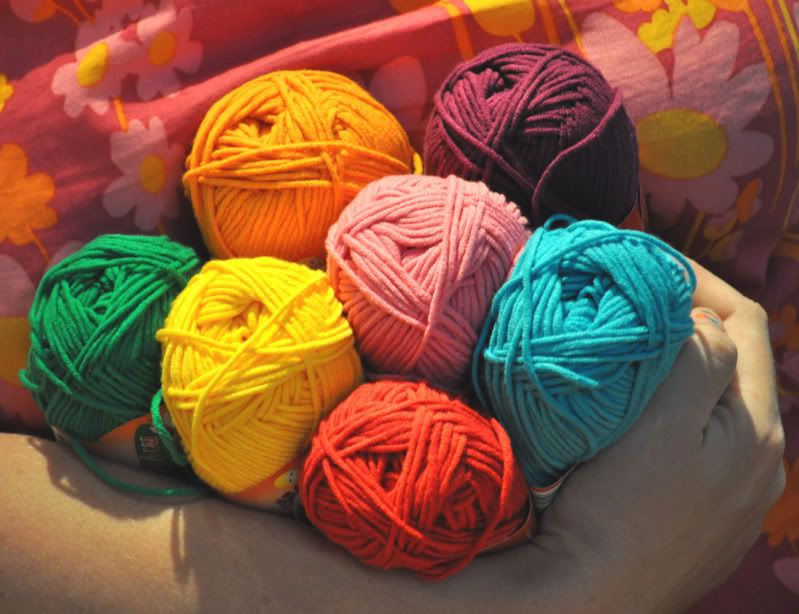 It's been so lovely to set aside the Silly Gilly sewing this weekend and work on some projects for us. Even though I love sewing for Silly Gilly, there's a different feel you get when sewing and crafting for yourself isn't there!?