I love rainbow coloured things. Not necessarily rainbow shaped things but things made in rainbow coloured hues. Or groups of the same things in differing shades of the rainbow.
So when I found these balls of yarn for $1.50 a pop at the store
the other day
, I brought an armful home to create a little coin purse for myself. The perfect portable project for my whirlwind trip to Sydney this week whilst I donated some of my eggs to my gorgeous friends.
Here's the before and after progress shots. The pattern is called 'Change Purse' and it's from Crochet Today - March/April '08. A very kind gal at Brown Owls allowed me to copy the pattern from her magazine. Now to source myself a purse handle and a nice fabric with which to line the purse.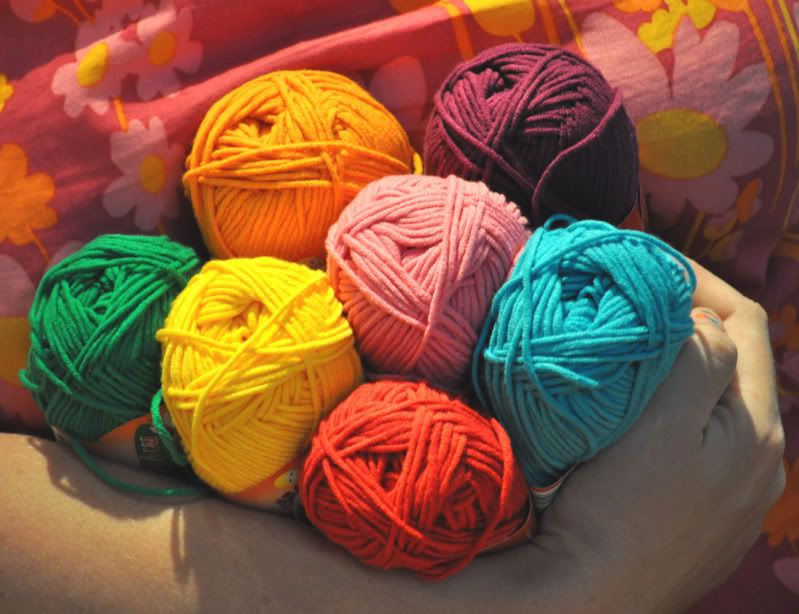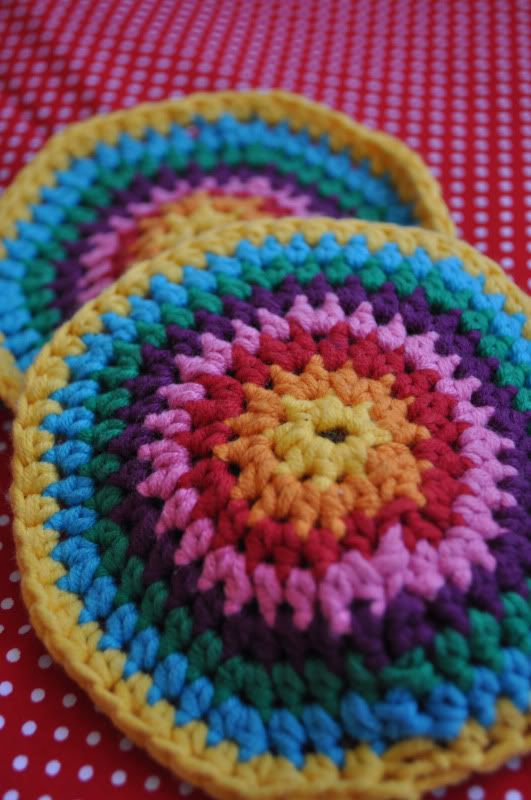 The yarn is 49% cotton and 51% acrylic and is so easy for a beginner like me to use that I went back to that very store and bought another two balls of each colour!! I can easily set aside my usual dislike for acrylic yarn when the colours are this vibrant and especially when the balls are now marked down to $1 each!!!!!!
I'm now off to see if I'm bold enough to join in with Amy on her
Let's Make 7 crochet block endeavour
.....