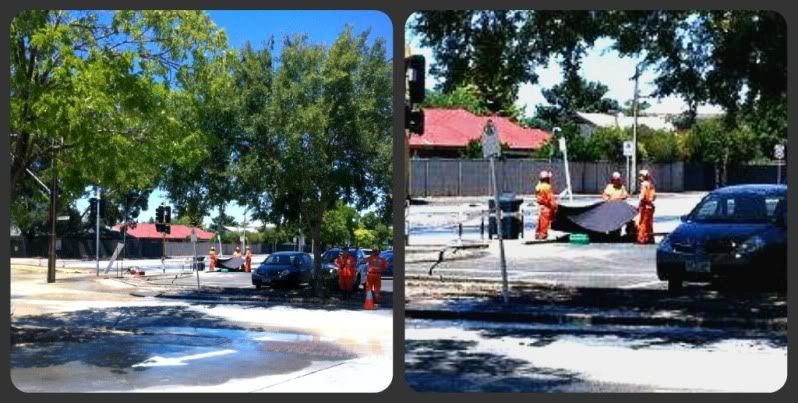 Sometimes when you are bored at home and have nothing else to do on a 38 degree day, you might consider doing this...
A major water mains pipe had broken in our neighbourhood. I saw the SES volunteers working out in the heat and thought it might be nice to hand them some icypoles to cool down considering they had been on site since 2am that morning.
One slip in some silty mud and there I was causing further chaos. Long story short, the icypoles were handed out, I got a ride in an ambulance and now have a great story to tell the grandkids. So that's me up there in the photo, under the blanket which was protecting me from the sun.
A big thanks to the Enfield, SA, division of the State Emergency Service for the professional and friendly way they looked after me.