How about this for a spring fancy kind of skirt? Made with inspiration from
Lara
and a tutorial by
Moda Bake Shop
, this skirt has been one of the most quick, easy and satisfying projects I've done in a while. I've used a pack of charm squares called Snippets by American Jane for Moda and teamed it with a lovely clear blue polka dot from Spotlight. Like Lara, I'm so happy there's very little pink in this skirt. I love pink myself but my poppet looks so lovely in blues and yellows, it's a challenge to get her to wear more of it.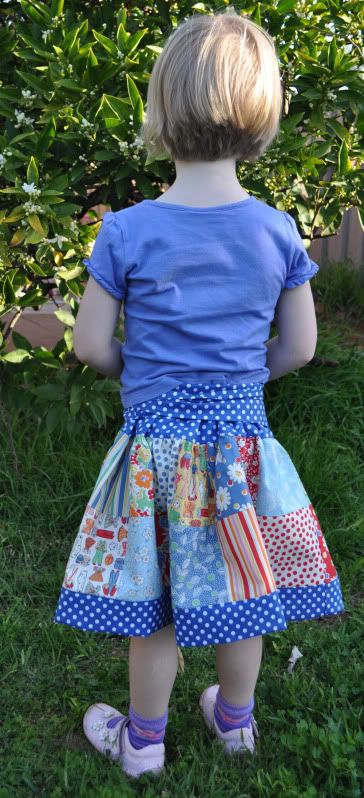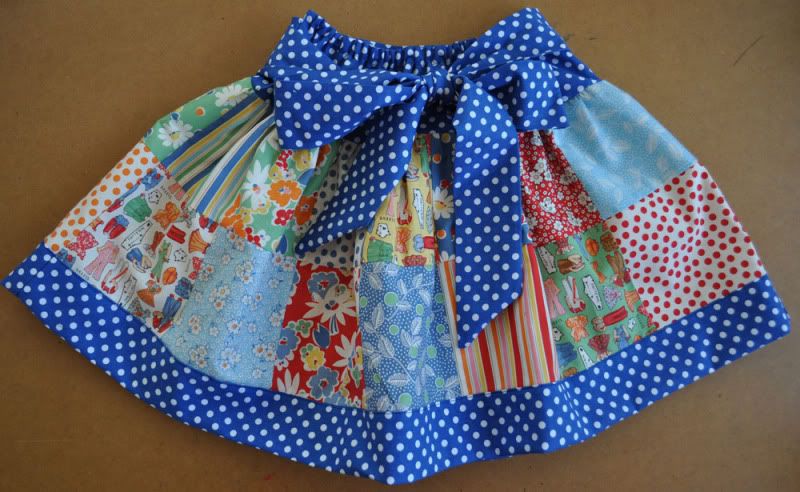 And if you had a smell-o-rama computer screen, you would be able to smell the divine wafts of garlic, rosemary and lamb roast that is slow cooking right now in the oven. I'm following a Jamie Oliver recipe for
Incredible Roasted Shoulder of Lamb
. To accompany it, some roast veggies and for afters.... banana caramel pie. I thought it looked so good, cooling on the bench in the afternoon light, that I had to share. It will be slathered with cream later... yum.