I'm a self confessed bake-a-holic. I love baking. I also love eating the baked goods a little too much but that's another blog post.
Here's a few cakes I've done recently, both for my husband's work colleagues and for a neighbour's 8 year old son. The snake cake was a joint collaboration with my crafty friend Kate.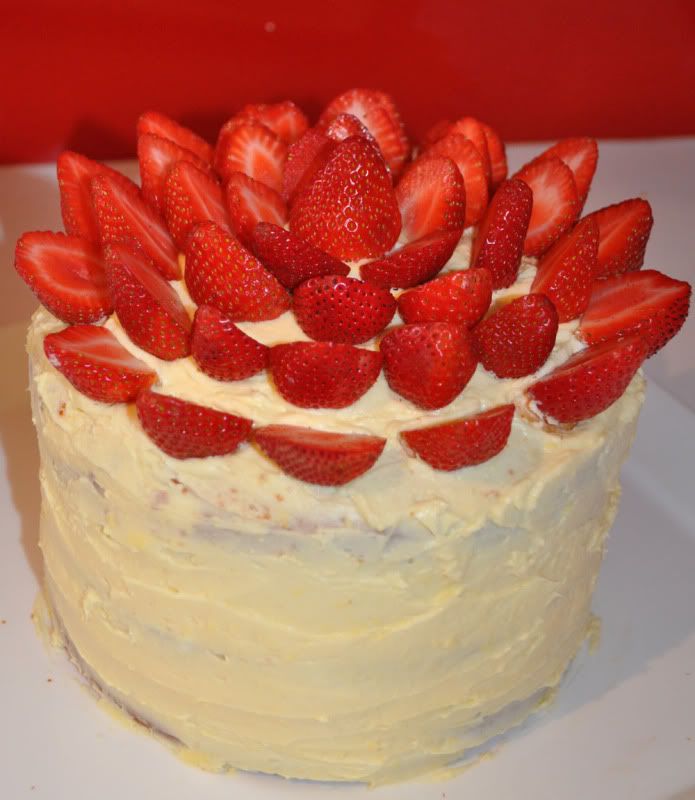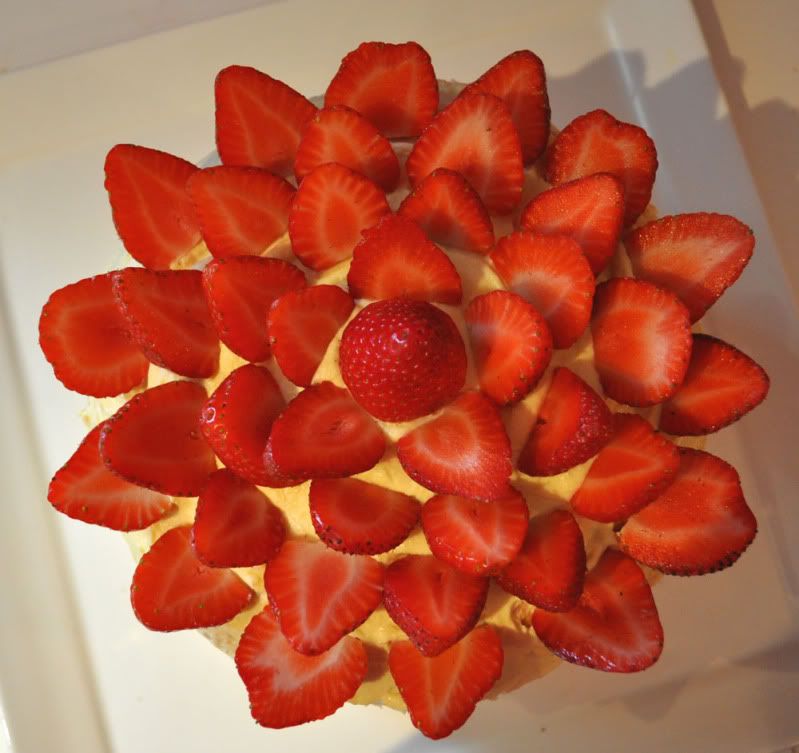 Vanilla triple layer cake with strawberry cake middle layer. Layered inside with cream cheese icing and strawberry jam. Covered with cream cheese icing and strawberries.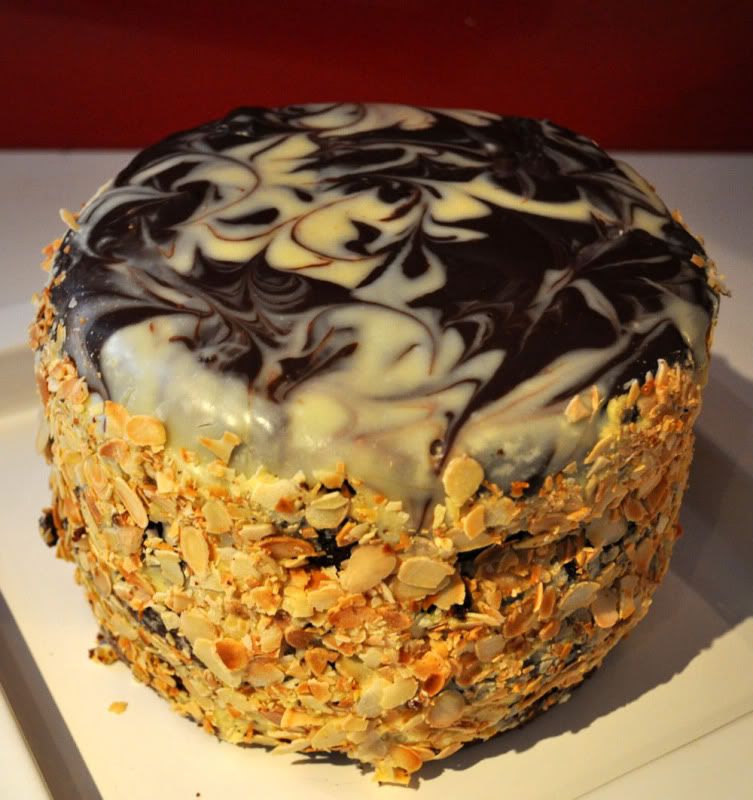 Chocolate cake with chocolate marbled icing, covered with chocolate ganache and toasted slivered almonds.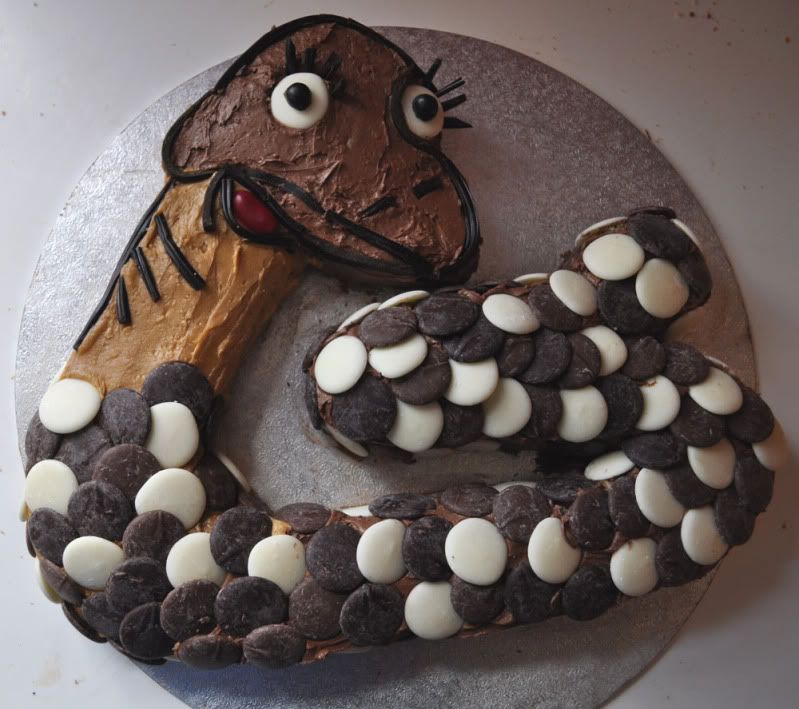 I've also been delving into the
Moda Bake Shop
, thanks to a link by
Thornberry
. Lara made her daughter the most gorgeous skirt which I promptly decided that I would make a very similar copy for my daughter. It's all but finished, just waiting for the little poppet to wake up so I can measure the elastic for the waist. Here's a sneak peek, from late last night.