The super talented Kellie of
Don't Look Now!
fame is
coming to Adelaide
on the 17th and 18th of October to teach a class on her amazing raw edge applique technique.
I thought a nice Adelaidean welcome in the style of
Ric-Rac
might be in order. So I am in the process of organising a blogmeet for either the night of Friday 16th or the night of Saturday 17th of October.
Would you be interested in coming along, having a laugh, sharing some food, meeting other bloggy pals with similar interests? Perhaps you've read another person's blog and you'd love to meet them in person. I'm thinking somewhere casual for a dinner, perhaps a pub or cafe. If you have a great suggestion for a venue, I'd love to hear it!
If you are keen to catch up, please leave a comment below with your preference for either Friday or Saturday night. I'm waiting for Kellie to get back from
her Sydney jaunt
to find out her preference too!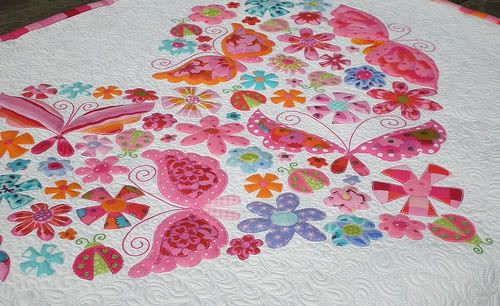 photo courtesy of
Don't Look Now!