I have this idea in my head and I have some deliciously soft leather scraps.
Baby shoes. Buttery soft, easy to slip on and off baby shoes.
I am trying to make them myself without referring to a pattern. Good one Gillian!! Lots of trials in the works in both cotton and leather. I've not sewn with leather before and it's an interesting material with which to work. It stretches, it's not forgiving in the unpicking department and you can even
iron it
!!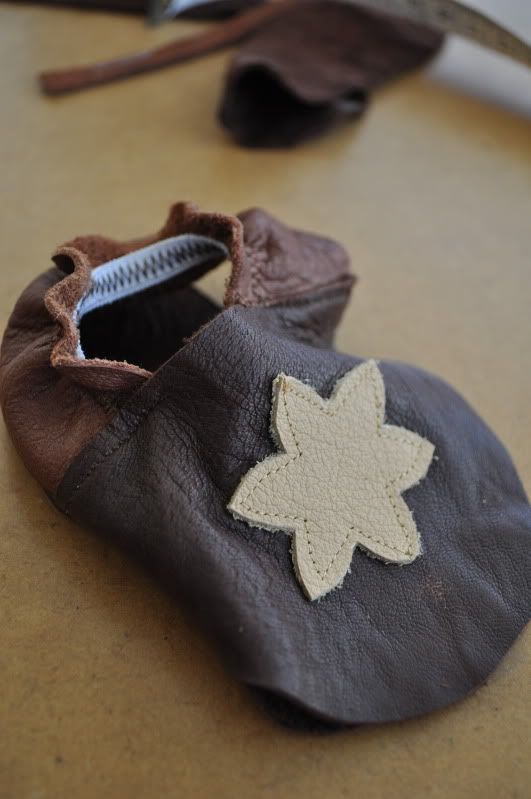 Back to the sketch pad with this one as I just can't ease in the fullness around the front. And I think I will cover that elastic with a casing... perhaps bias binding?? But golly it's fun working with something so tiny!