When it's raining and there's a big whopping box in your kitchen, what better thing to do than to create a rocket ship??!
Here's our latest creation featuring fold out window, telescope, sun roof and letterbox. Every rocket ship needs a letter box. Inside there is a keyboard and controls. And of course the obligatory foil-covered icecream container space helmet.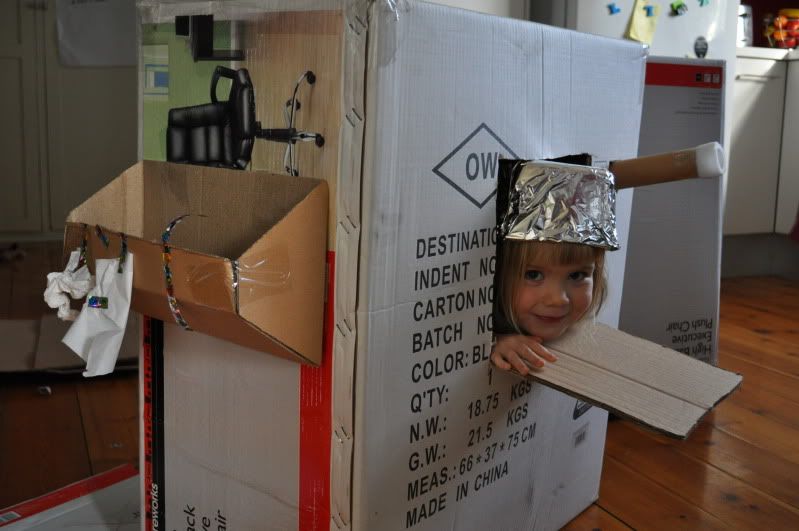 I've been slogging away getting the last of the wetbags finished for my lovely wholesale customer. Once that is done this evening, I'll be back into making more stock for the Silly Gilly store. In the meanwhile, I've been scouring the garage sales for more goodies and last weekend came up with some crackers! Absolutely divine late fifties/early sixties cotton atomic fabric which is has a slight rib to it. Really bright vibrant colours to it still too. Am thinking a bag from this find. Also another biscuit tin to add to my collection. A Huntley & Palmers Biscuit tin featuring scenes from My Fair Lady.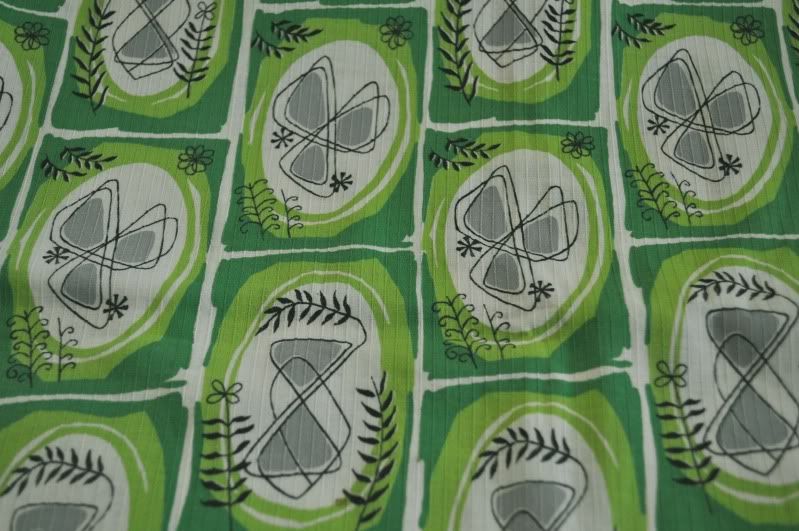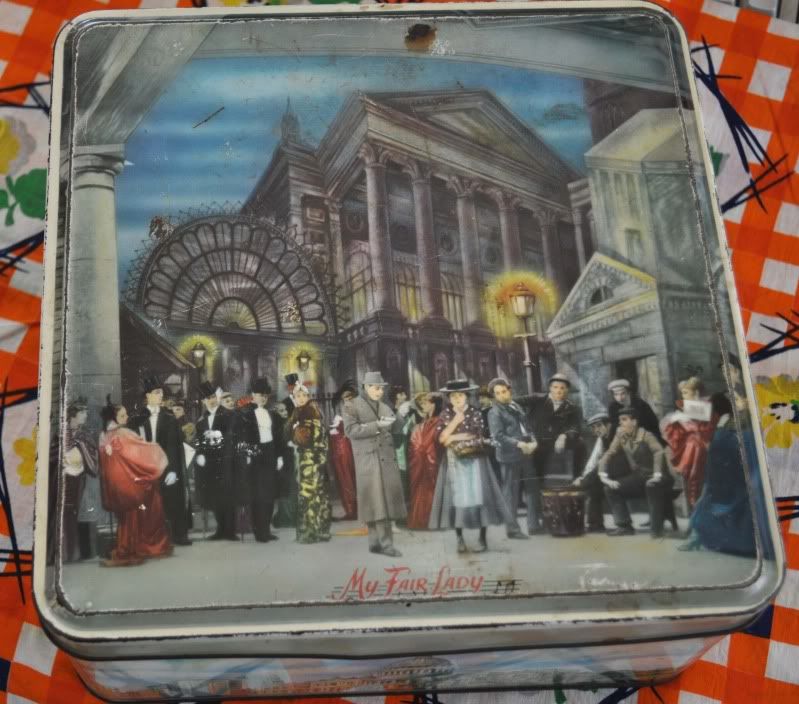 Hope you are all finding a nice warm spot inside away from the wind and torrential rain. As I've been typing this post, it has sounded like a gale force wind has been rattling round my backyard!