I seem to have a knack for finding lost dogs and homeless sewing machines.
Visiting the op shop on Friday, I was leaving with my purchases, when outside the front door I spotted a old case someone had dropped off outside. Thinking it was a old typewriter, I got excited and opened the cover. Of course, it was an old Husqvarna Zig Zag class 20 sewing machine. I popped my head back into the op shop and told the lady in there it was out there, attempting to pass it to her. She asked me if I wanted the machine, as they don't accept electrical goods.
And of course I said yes. How could I leave a poor abandoned 1950's sewing machine to sit out in the cold and perhaps be thrown in the bin???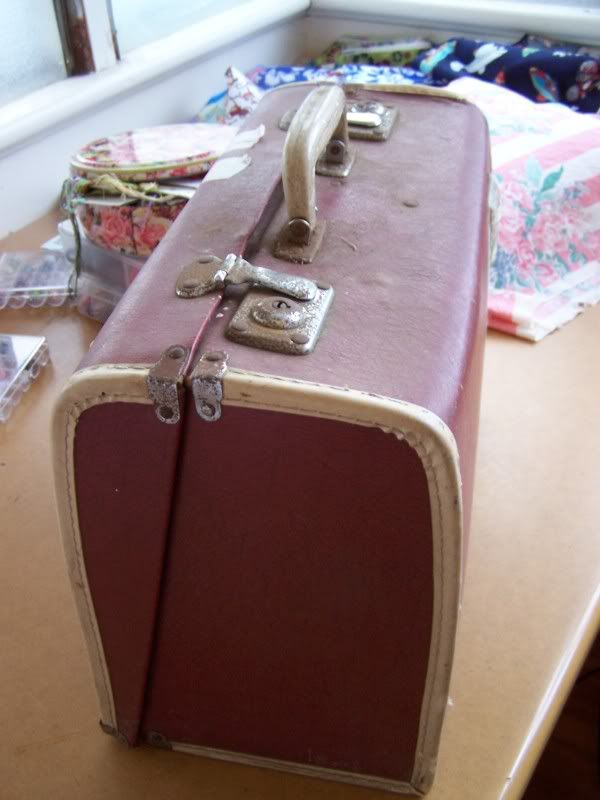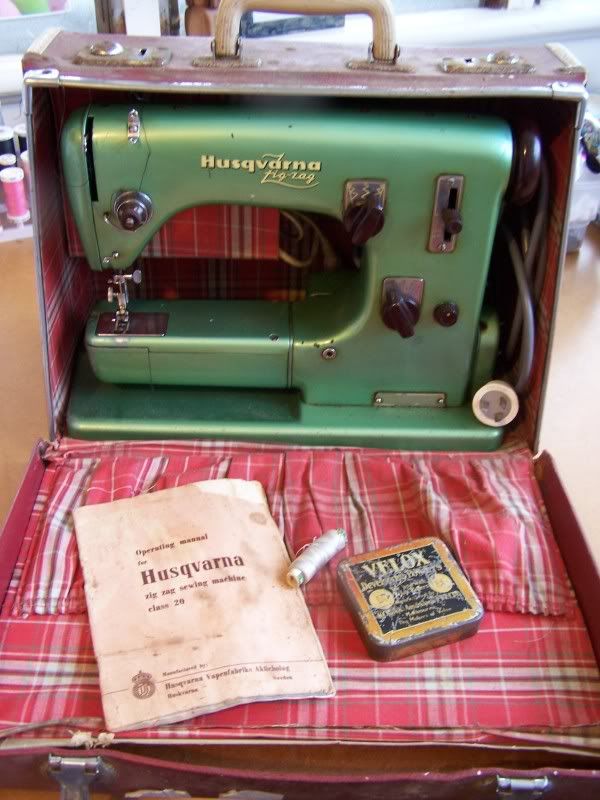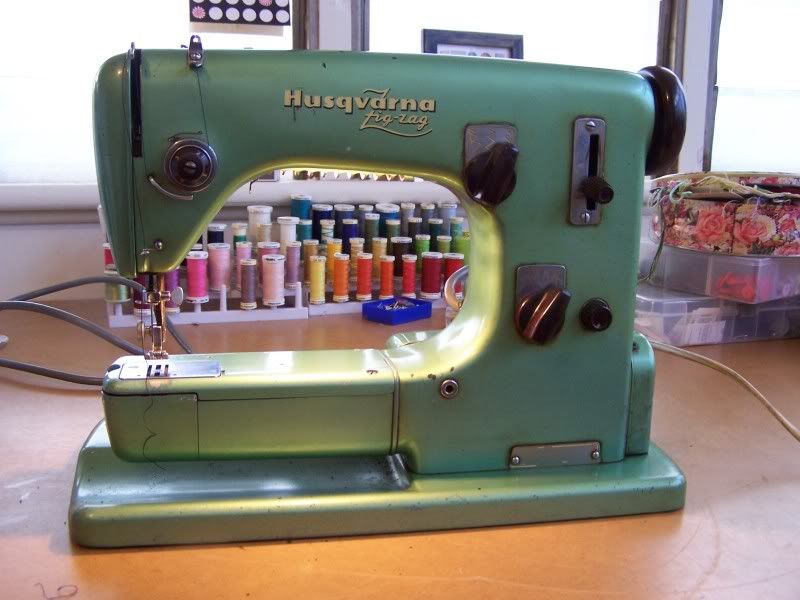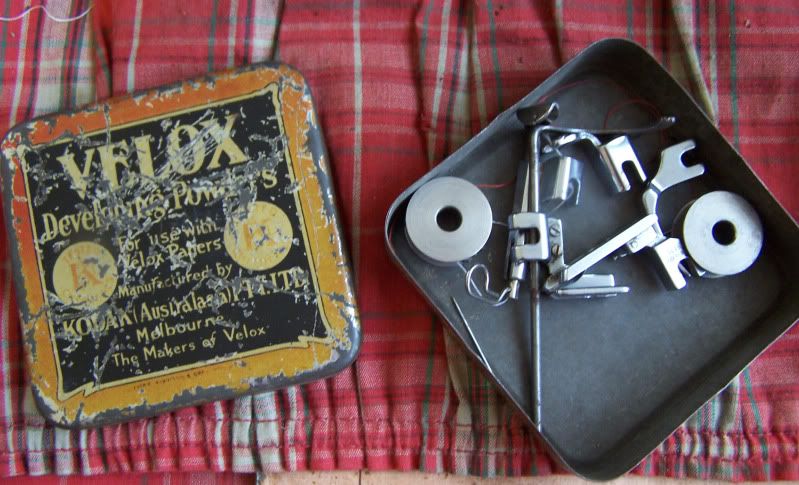 She runs. Quite nicely but there is a catch. The needle doesn't go up and down. Dang.

Complete with most of the attachments and the instruction book, she's a ripper of a find. Now.... what to do with her....