I have had the decadent luxury of 24 hours of kiddie-free sewing time. My wonderful MIL has had my daughter for that time and I have managed to get so much done! Who would have thought!!??
I tried my hand at sewing oil cloth and made an apron. Here is the prototype and I'm okay with this one but I have some great ideas for the next version. Oilcloth is a great fabric for aprons as it's a laminated fabric which easily wipes clean.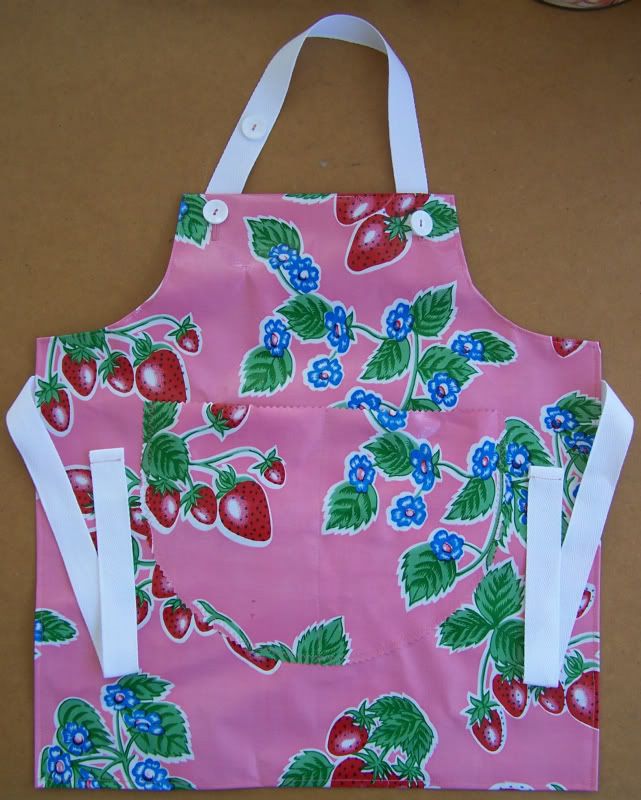 I am really liking the pinked edge of the pocket but next time will fold over the top edge of the pocket so that little hands don't get poked when they are looking for their spoon!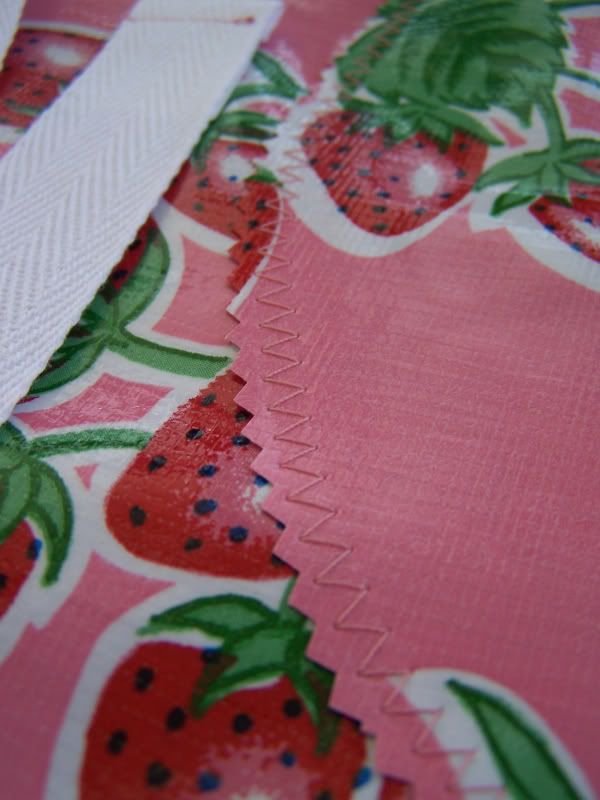 I've also whipped up a few library bags and will put them in the Silly Gilly shop this evening.