I was just a smidge more than excited when I spied this beauty at a garage sale last weekend. Yes, back for two days and I was already beating the streets for finds.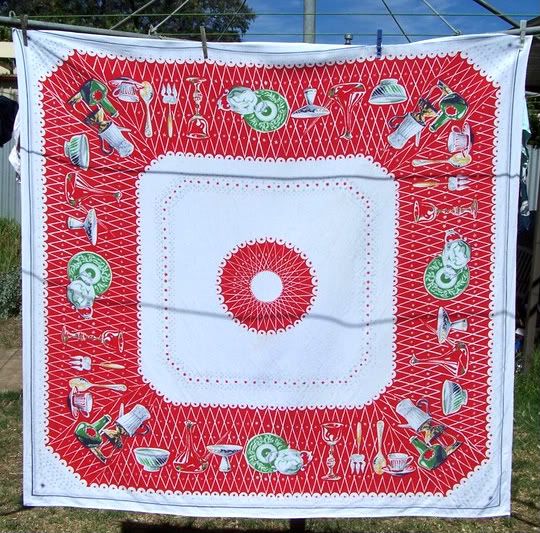 The lady who was selling this tablecloth told me it was her mothers from the fifties. I love it for its festive feel and bright red colour, of which none is faded. All for $1. Bargain!!
Sorry for the shadow lines over the cloth... just couldn't get the right angle!!
And of course it's about ten centimetres too short on all sides for our big square dining table but what do I care?! I'm just in festive lurve...