This week I thought I would share some of those smaller ads that appeared in the women's magazines. You know the ones, they are the space fillers at the back of the magazines amongst the ends of the romance stories and knitting patterns.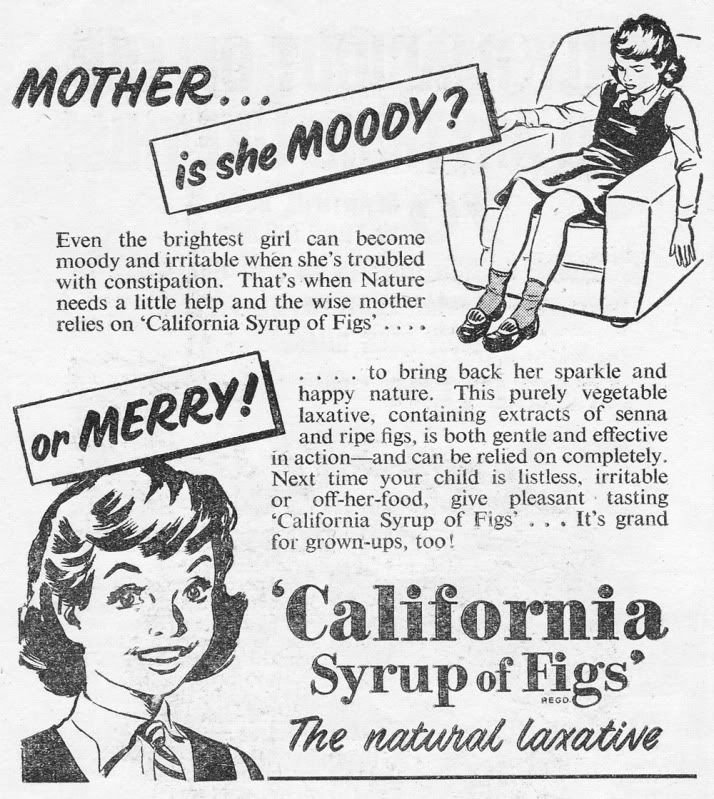 Woman's Weekly - October 1958
Sure she's moody... She's got a mother who shoves Syrup of Figs down her throat!!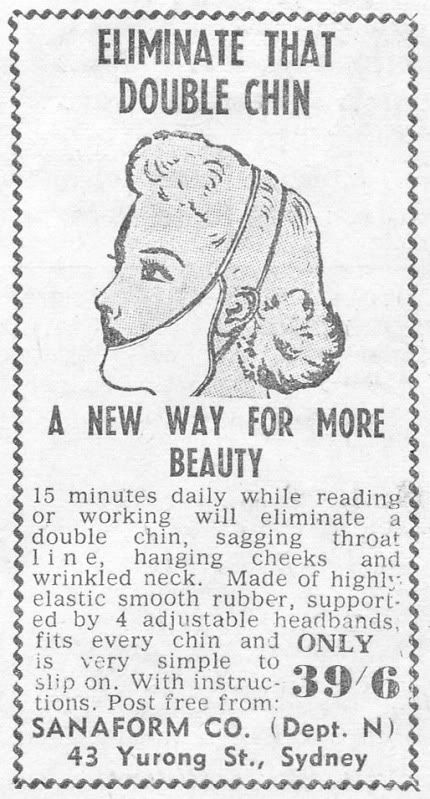 New Idea - August 1966
Made of rubber.... wear it whilst you work.... hmmm, sounds like you might need a good cleansing facial after wearing this baby!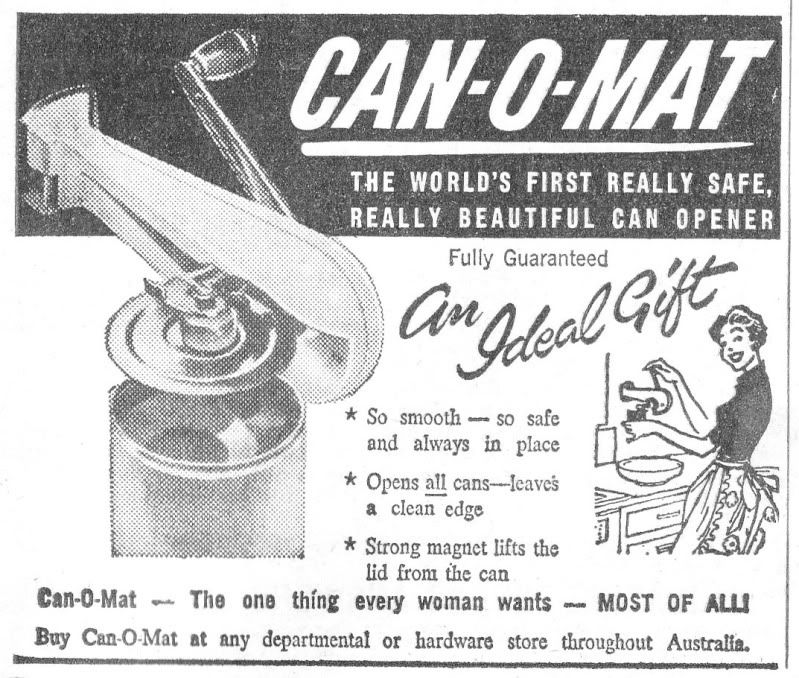 New Idea - December 1961
'
The one thing every woman wants - MOST OF ALL!
' Of course a kitchen accessory is at the top of every woman's wish list. Forget the holiday to Vegas or a faithful husband, give your wife a really beautiful can opener.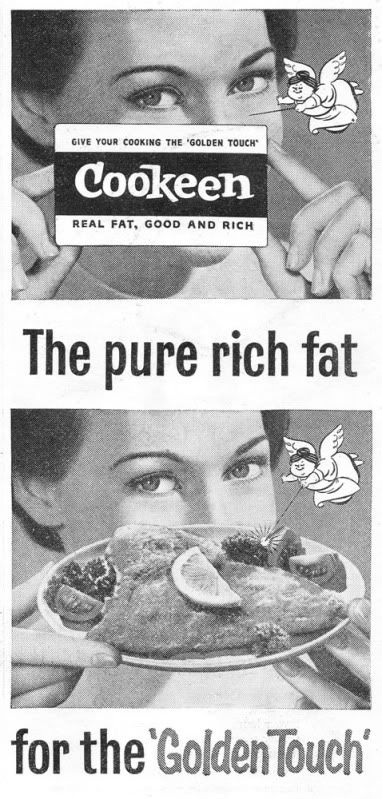 Woman's Weekly - October 1958.
Ah, pure rich fat. Not much more to say about that one.....