Three more vintage advertisements this week for you! I love the colours and the illustrations used in these.

First up we have an ad for The State Bank of Victoria from the early 1950's. This was taken from a Enid Gilchrist sewing book. Weren't those kids good savers!!? Just love the victory roll hairstyle of the teacher but she's a bit slovenly letting the kids leave their slingshots on the floor! Good heavens woman, get the kids to keep their weaponry on their desks so they won't trip!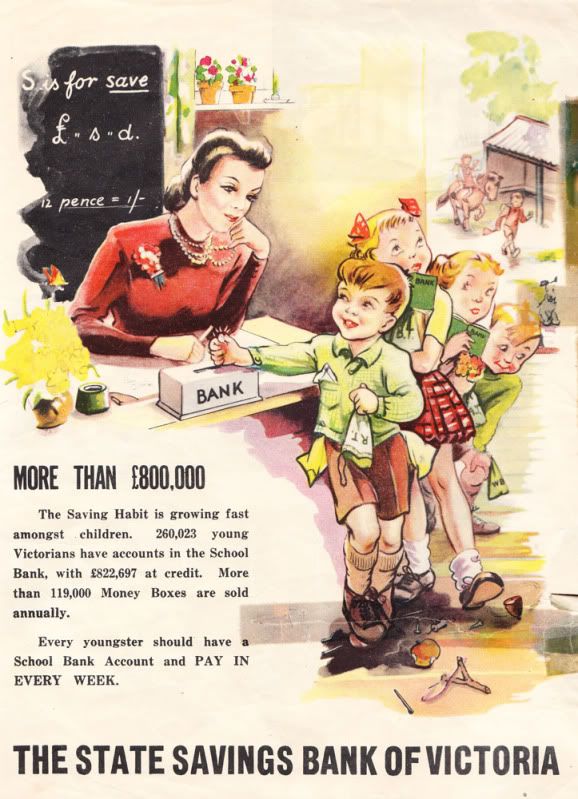 Next we have an ad for Lincoln men's underwear from Madame Weigel's Journal of Fashion, 1947. Don't you think this ad needs a subtext of 'Does my bum look big in these?'???!!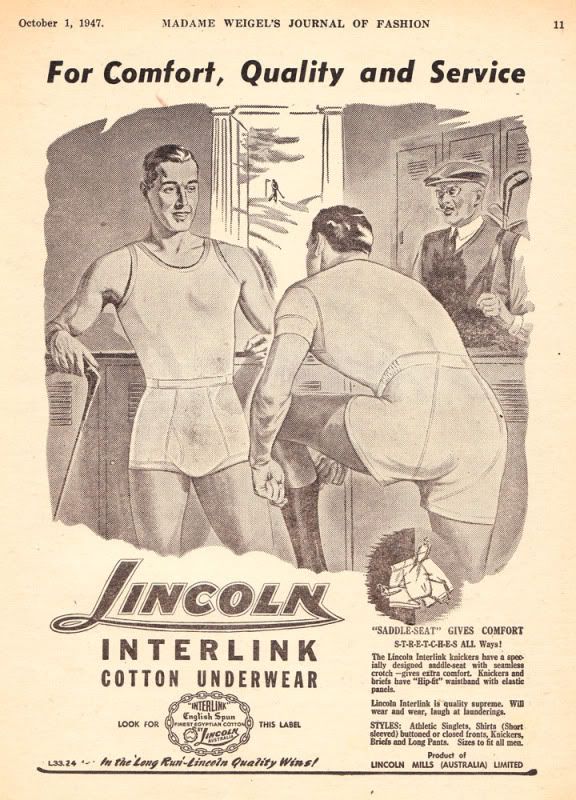 And lastly my favourite for this week, a gorgeous bright ad for Ingotene cotton fabric, found in Woman magazine from 1945. Who wouldn't love some 'beach togs' made in cotton from this range?