So I just happened to drive down to Yankalilla today.
And I just happened to say 'Oh my gosh,
what
a coincidence, that's
the shop
with the really nice fabric' as I drove by. So of course I
had
to stop. And look what mugged me as soon as I got through the door. I couldn't leave without it.... Oh dear.
And now with no room for more fabric, this Mexican oilcloth, perfect for aprons and art smocks, is destined to be made up pretty soon into something delicious!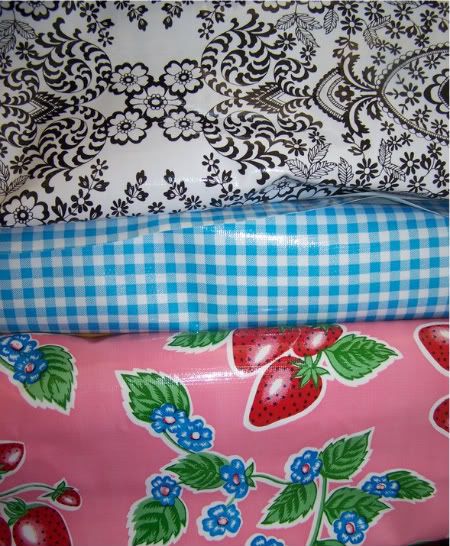 If you are in SA and heading down the Fleurieu peninsula, stop in and say hi to Jodie. She's lovely, I've been chatting to her online for a couple of years now.
Jodie also has an extensively stocked online store
Nappies Covered
. She sells nappy making supplies, PUL (plastic coated fabric), microfleece, suedecloth, hemp, bamboo, hook and look and elastics. I also get some of my size labels through Jodie. Her postage is very reasonable and her customer service is outstanding!