Last week was a lovely blend of craftiness and relaxing. Food, wine, friends. Oh, and housework. Blah.
Some little projects I finished up last week.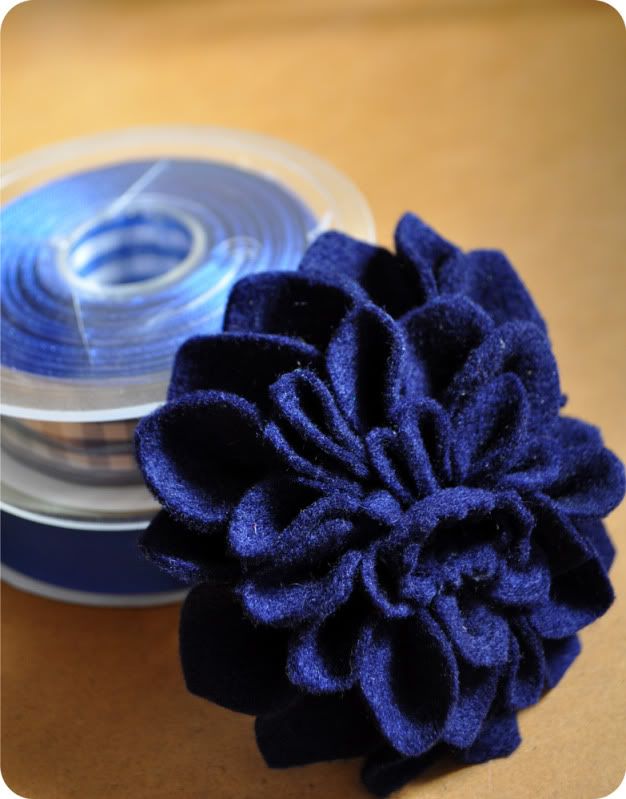 Felt Dahlia Brooch using the tutorial found
here
. I used my hot glue gun to assemble the brooch and it made the whole process a lot quicker than the tutorial suggested it was going to be.
I also completed my fifth block for Around The Block 2. Abbe asked for a block she termed Stacked Blocks. I loved the choice of fabrics - grey and green, just gorgeous!
Now onto prep for my stall at
Mathilda's Market
this Sunday, 13 th March. If you're in SA, come along to Norwood and say hello!