I feel a little topsy turvy today as I'm beginning my first ever swim suit sewing project and it's currently 10 degrees outside! We have a holiday to Bali coming up very soon so I'm determined to get it finished asap.
After searching endlessly through online stores for a 50's inspired swim suit, I just couldn't find one that seemed to me wearable (without bodily parts spilling out at inappropriate times) or affordable (less than $300AU).
So off I then went in search of a 50's inspired swim suit sewing pattern. Again it was difficult until I stumbled upon this beauty: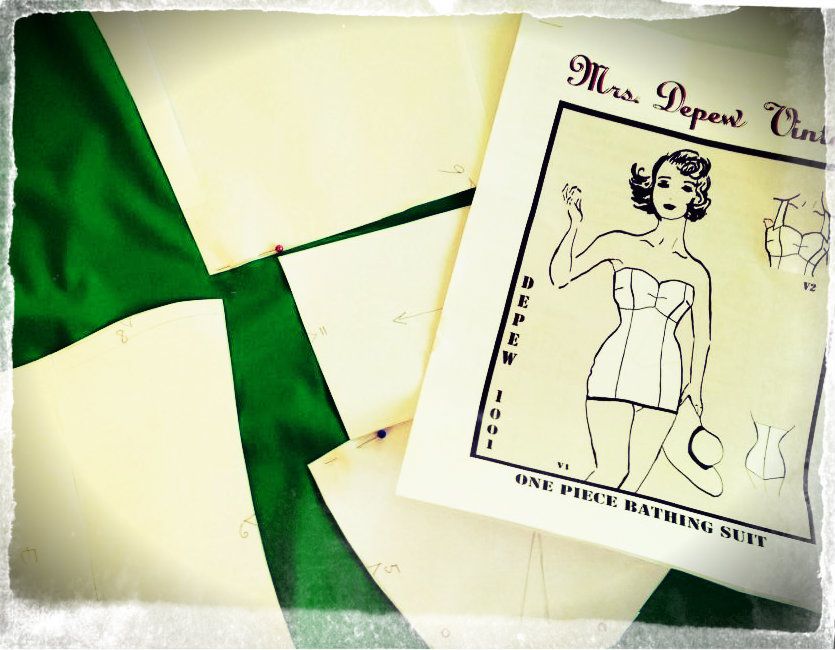 Mrs Depew very sensibly suggests making a muslin for this one so here I am starting out with a not so subtle shade of green. I'm even considering using bra cups and/or underwire in this toile.... something I've not tried before but there's nothing like jumping in the deep end to stretch the brain cells! Sewing stretch material is a challenge but something I'm willing to try if I end up with a gorgeous vintage style swim suit. Wish me luck!